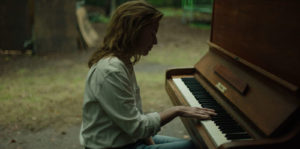 SANTA BARBARA INTERNATIONAL FILM FESTIVAL 2023 REVIEW! Grief can be a complicated thing. There is, of course, sadness to go along with it, but it can also run the gamut of emotions between anger, confusion, longing, depression, or joy from the memories. Writer/director Martijn de Jong's movie from the Netherlands Narcosis, co-written by Laura van Dijk, explores the depths of grief for an entire hour and fifty minutes.
John (Fedja van Huêt) is a diver who went on a dangerous deep dive and never came back. His wife, Merel (Thekla Reuten), is left to pick up the pieces with their two children, Boris (Sepp Ritsema) and Ronja (Lola von Zoggel). There's a phone booth in the backyard built by John, and Ronja goes there every night to call him.
Meanwhile, Boris practices diving in a nearby lake with a heavy stone to keep him submerged. He hopes that he may be able to one day retrieve his father's body. Merel daydreams about the good times with John, such as when they were first buying their home and decorating. Unfortunately, without his help, she has to ponder selling the house.
As a father myself, this dramatic mystery is especially difficult to watch because it is my worst nightmare, but there's also beauty in the sadness. One of the few lighthearted scenes of Narcosis is when Merel takes Boris out to eat as a treat not long after the tragedy. While she's expecting him to get ice cream, he ends up ordering enough food to feed an entire family, so she does the same, and they share a laugh.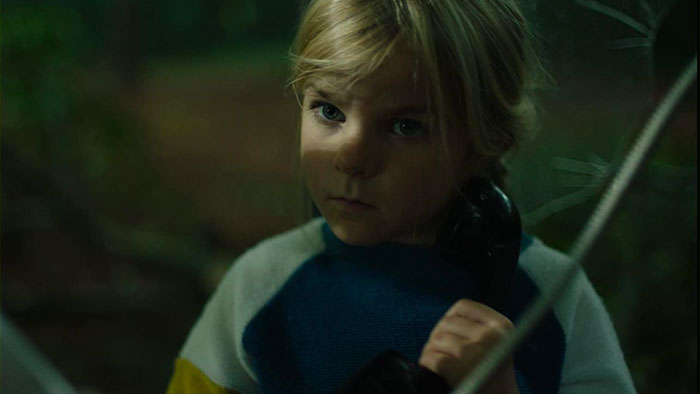 "Merel daydreams about the good times with John…"
Martijn de Jong makes the grief feel very raw and real in a way that I have never quite seen on screen. It is captivating despite the slow nature of the story at times. There is an unusual subplot about Merel being able to communicate with the dead, except she chooses not to with John because it would be too painful. The filmmaker matter-of-factly handles this supernatural material, which he drew inspiration from by observing his mother do readings for people. 
The cast of Narcosis is excellent. Thekla Reuten does a lot of the heavy lifting in an outstanding performance during both the quiet and emotional moments. Vincent van der Valk, as Sjoerd, does a fine job as John's best friend/diving partner who tries his damnedest to console the family. The kids will also break your heart because they're so believable.
The movie slides back and forth between memories from the past and the present. Back when he wasn't lost, John and Merel talked about the danger involved with diving. Now, Merel gets furious about people being in her home for an open house showing that she had agreed to. Grief brings out such strange emotions that it all feels organic for anyone who has dealt with it.
As a medium, film is a remarkable pathway to being able to relate to humanity. We crave storytelling as a way to better understand and cope with our experiences. Narcosis is not easy to watch, but it is essential.
Narcosis screened at the 2023 Santa Barbara International Film Festival.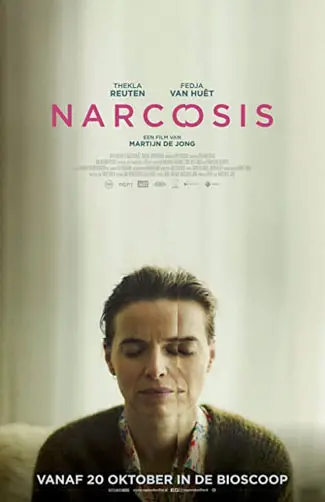 "…not easy to watch, but it is essential."