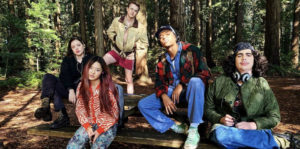 SF INDIE FILM FESTIVAL 2023 REVIEW! An augmented reality app places fantastical visual elements into your line of sight while you actively hold your phone with the camera pointed away from you. Social media has fast become a huge way for enterprising young folks to reach out to millions and gain notoriety. It is also the subject of writer-director Mark Polish's fantastically subversive horror film Murmur.
In the film, Murmur is an augmented reality app developed by purported masters of horror. It provides users with the elements of their own personal horror movie experience. The central conceit is that the app puts anyone playing in a slasher story, with the villain stalking them. The app tracks your progress by monitoring your heartbeat. Tiger (Logan Polish), Angel (Cyrus Arnold), Kenzie (Megan Lee), Zach (Brandon Wilson), and Buster (Johnny Jay Lee) have newly branded themselves as aspiring Social Media Influencers, dubbed Wait For It. The group chooses to become guinea pigs of Murmur for clicks.
To that end, they enter the Redwood National Park to play it for views and clicks. While in the woods, the group comes across their former colleague, Maze (Colin Ford), whose social media footprint is pretty large. It is not long before, Wait For It is being stalked throughout the park by an augmented reality monster. Their footage is split between several social media sites. All that footage is bookended by a press conference concerning an ongoing investigation in the same park.
"…being stalked throughout the park by an augmented reality monster."
The visual effects on display in Murmur are wonderful. Since all the found footage is from various social media sites, comments from spectators watching the group are peppered throughout. The verisimilitude of the comments was achieved by the basic colloquial way people write. Polish helps create a reality by using bad grammar, spelling, etc. The displays of hearts, runes, mythical beasts, and weapons were on point. The filmmaker succeeds at blending the fantasy overlay with the actual reality of getting lost in Redwood National Forest.
As the location for the majority of the film, Redwood National Forest is a delightfully creepy host. Its mass of gigantic trees permits a stultifying and claustrophobic sensation even though the social media influencers were all experiencing the terror outside. The film really understands the subgenre it belongs to on a deep, visceral level.
As with all great horror films, Murmur exists as a cautionary tale. Augmented reality could be a wonderful boon, depending on how it's used. As a mobile phone horror game powered by reckless youths seeking to make their fortune as social media influencers? Probably a bad idea.
Murmur is a fantastic blend of found footage and augmented reality. Mark Polish has revealed an unsettling new seam for storytelling in horror. Seek this out if you like post-modern takes on technology and the fools who seek to exploit it.
Murmur screened at the 2023 SF Indie Film Festival.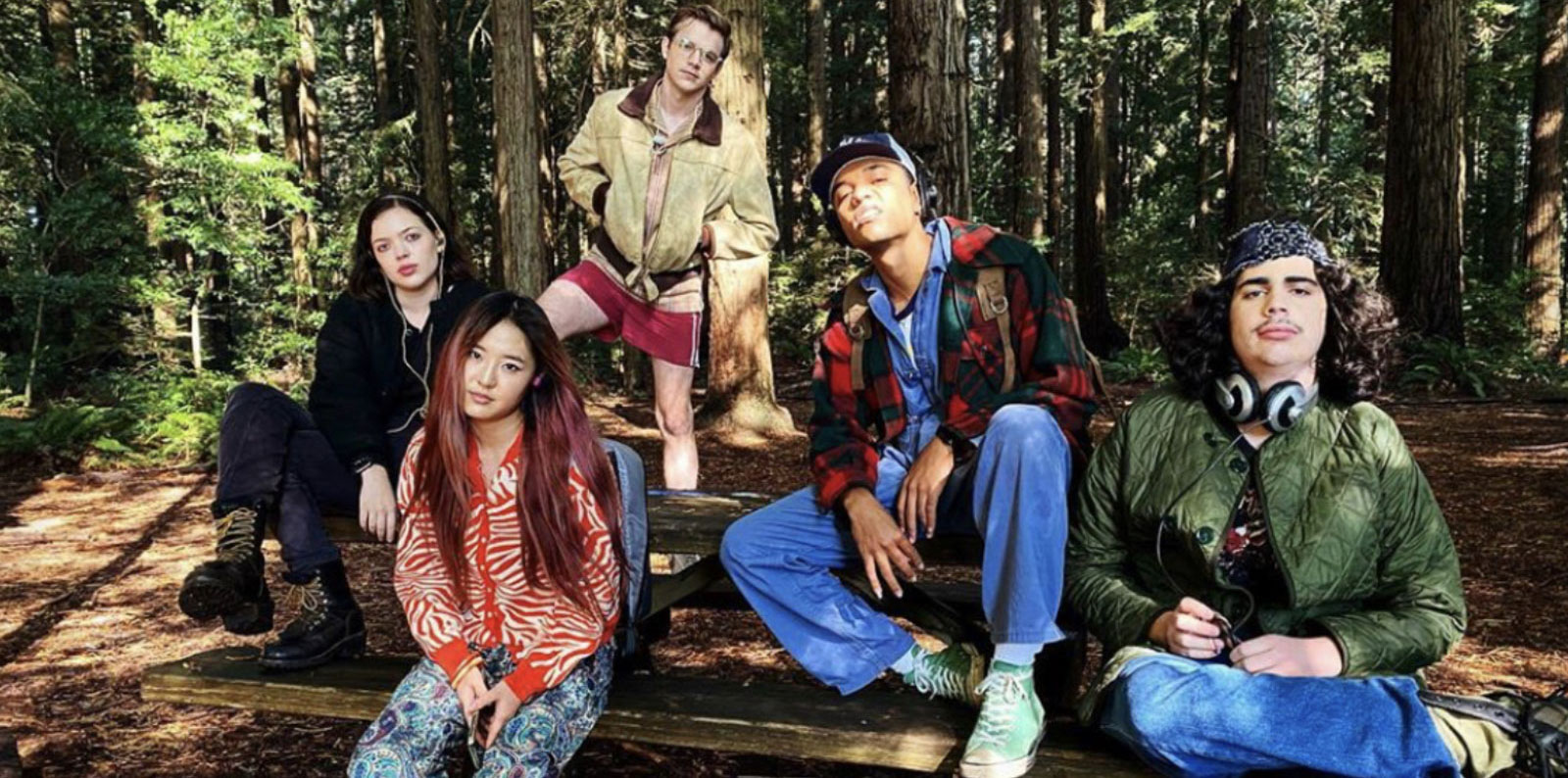 "…a fantastic blend of found footage and augmented reality."