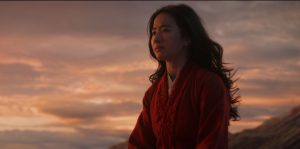 All the questions and criticisms about Disney live-action remakes are asked yet again with this new version of Mulan. Last year, I wrote a feature about "Woke Disney" and the company's attempt to address issues of race, gender, and archaic ways of thinking with the remakes, while allowing the originals to exist unscathed. But Mulan was already "woke," right?
Briefly, Mulan is the story of a young maiden (Yifei Liu), who poses as a man to join the army in place of her elderly father, Zhou (Tzi Ma). The new version is different but still tells essentially the same story. No one is singing, and a silent CG-phoenix has replaced Mushu. Mulan is still asked to honor her family by being matched to a husband. The enemy of China and the Emperor is Böri Khan (Jason Scott Lee), who rallied the remaining fallen warlord, who were vanquished by the Emperor (Jet Li) to topple China's leader. Kahn is aided by a witch/warrior Xianniang (Li Gong).
I'm breaking this review into two parts. The first is the film itself as if the original animated feature didn't exist, and then compare it to the original. I'll be honest, as a Chinese-American, I'm super-biased in my feelings toward this version, Mulan. I'm sure native Chinese and non-Asians may see the film differently.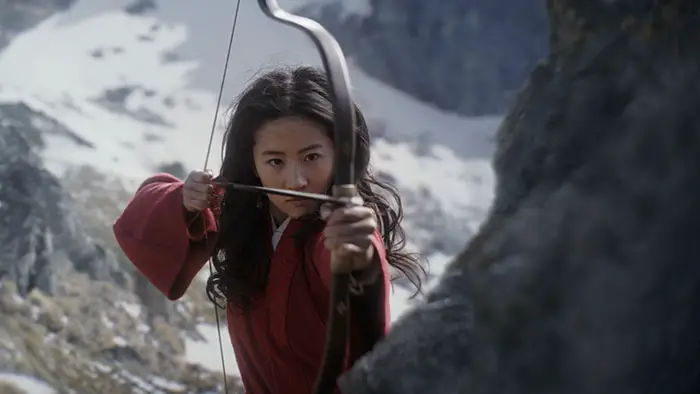 "The new version is different but still tells essentially the same story. No one is singing, and a silent CG-phoenix has replaced Mushu."
Removing from mind the original's existence, Mulan—to me—was a mediocre attempt by Disney to tell a legendary Chinese story. It's no secret that moviegoers in China play a significant role in the final revenue totals for Disney's bottom line. I'm not going to get into identity politics. Niki Caro does a fine job with drama and action, but I wonder what the final product would have looked like if an Asian director and writer—under Disney's guidance—had been at the helm.
I've seen my fair share of Chinese films from Rumble in the Bronx to most recently, The Eight Hundred. While the film boasts an all Chinese cast, the story, culturally, is pretty tame. For example, if you're introducing magic into the film, it should play a more prominent role than being localized to two characters. And then there's the action. Asia is known for its action films. There are two styles of action, and I wish they had gone one way or the other.
The first is the traditional military battles of that era—soldiers are on horses with swords, arrows, and huge catapults. The fighting takes place on large battlegrounds, and epic would be the right word for it. Then, there is the fighting style where combatants levitate in the air (i.e., Ip Man). There's a little bit of "floating" and a sequence where Khan's elite soldiers run up a wall. If this is the style of fighting you want to employ, then use more.
I should mention, Mulan is a great warrior because she possesses "magical" powers in the same vein as the antagonist, Xianniang. It sets her apart from the men and is why she can take on an entire squad on her own. I'm OK with the idea of mysticism in Mulan. That's a tradition in Asian movies.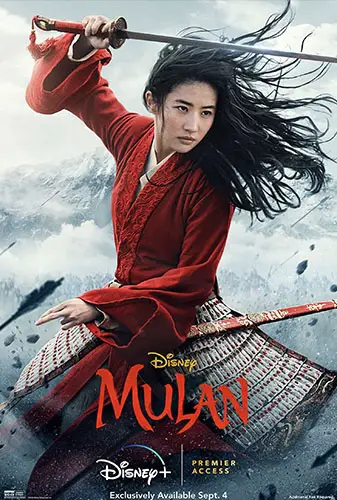 "…if you want to be better than a man, all you need is a little magic?"