NEW TO VIDEO ON DEMAND REVIEW! Most images that come to mind when "non-cinema folk" think of Sundance movies are pretentious, snooty art-house dribble. And for the most part, they're not wrong. But, much to even my surprise, there are movies that slip through the cracks of the festival and delivers something bordering on "batshit insane." Mope, directed by Lucas Heyne, is that movie! For those who don't know, a mope (at least in the porn world) is defined as a "wannabe" male pornstar, who in reality is just used to be part of a large gangbang or Bukakke (look that one up on your own).
It's the "stranger than fiction" story of real-life events following a bizarre murder on the set of a porn studio somewhere in the San Fernando Valley back in 2010. And though you will laugh and cheer while watching the absurdity of this story unfold, it does take a very dark turn. Steve Driver (Nathan Stewart-Jarrett) and Tom Dong (Kelly Sry) met on the set of a Bukake and became instant best friends. Bonded over a mutual dream of becoming the biggest male pornstars in the business, they go out in search of a company that will sign them. The only problem is, neither of them has what it takes to be anything other than a… mope.
"…a mutual dream of becoming the biggest male pornstars in the business…"
After signing with a low-end porn company that no self-respecting pornstar would film with, Driver and Dong accept a ridiculously stupid contract with the studio's owner, Eric (Brian Huskey) and subject themselves to being pissed on, humiliated, and even having their testicles kicked in. And on top of being on the bottom of the "male talent" totem pole, Driver has a major hygiene problem that is addressed throughout the movie.
As the movie goes one, Driver's erratic behavior is becoming more of a problem for everybody at the company, even his best friend Dong, who by this time is starting to separate himself from Driver. And not long after, we see him start to disconnect from reality completely.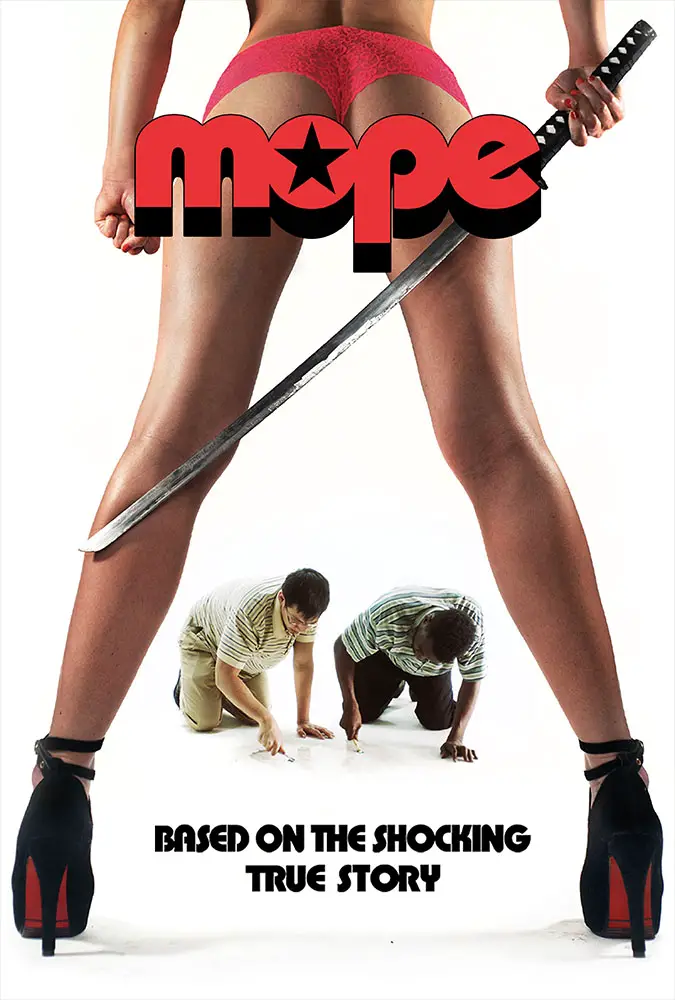 "…not going to be everybody's cup of tea."