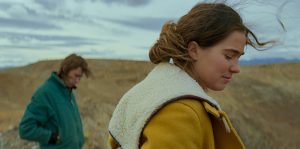 SFFILM FESTIVAL 2022 REVIEW! Scott McGehee and David Siegel's Montana Story delves right into the mind and hearts of children of abuse. It's the story of step-siblings Erin (Haley Lu Richardson) and Cal (Owen Teague). Cal has returned to the family farm when notified that his father had a stroke and is in a coma. He is currently under home care with live-in nurse Ace (Gilbert Owuor), and longtime employee Valentina (Kimberly Guerrero) is there to manage the sprawling, debt-ridden property.
Upon Cal's return, he is immediately overwhelmed by the task and responsibility of getting his father's affairs in order, which involves selling the farm to pay off his father's debts. Then, unexpectedly, Erin arrives after years of estrangement to see her father for the last time. However, she's intent on making the visit as brief as necessary and has nothing but disdain for her father. What happened to Erin, and why is she so angry with her brother?
When Erin learns that the family horse, Mr. T., will be put down because he's old and has nowhere to go once the farm is sold, she insists on taking Mr. T back with her to New York. But, of course, it's this simple act that starts a tiny tremor that sets of an avalanche of family issues.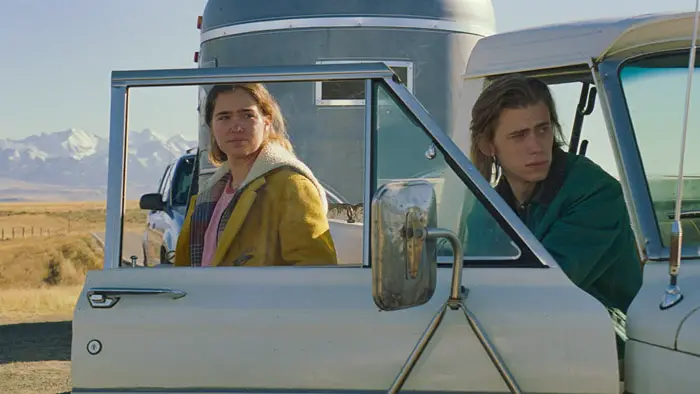 "…a recurring theme…revolves around killing animals for food, mercy, or justice."
If you've seen as many indie family dramas as I have, stories like Montana Story have been told many times over. The challenge for films like this one is to find a way to stand out amongst a very crowded field. I'd say that McGehee and Siegel's production is good but can't quite manage to break away from the pack.
The story itself is good but doesn't say much new in the world of family dysfunction. Not just dysfunction but about physical and emotional abuse and how siblings can experience abuse and remain silent about it for years. Both know what the other went through, and both resent that the other did nothing. For Montana Story, the revelations and resolution play out in very predictable ways.
There's a recurring theme that I found fascinating, which revolves around killing animals for food, mercy, or justice. The acting is fine all around, and the characters feel grounded. Haley Lu Richardson is pretty much a veteran actor now and always shines in every role. I also enjoyed the Montana backdrop, and it's sure to please anyone looking to get off the grid. There's no denying that Montana is a beautiful state.
Overall, Montana Story is a solid film set on a standard story structure. Our estranged step-siblings are forced to be together for an indefinite period of time. The reason for their estrangement is slowly revealed and uncovered to be quite devasting. The sins of the past are confronted, resulting in personal growth obstacles being torn down. While I liked it very much, I desperately want to see something extraordinary to make me want to watch it again.
Montana Story screened at the 2021 Toronto International Film Festival and the 2022 SFFilm Festival.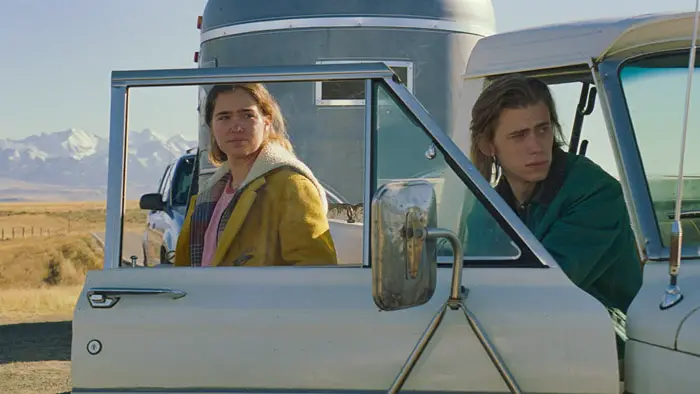 "…a solid film set on a standard story structure."