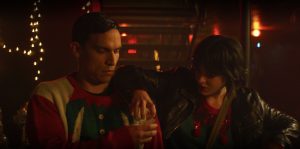 NOW ON VIDEO ON DEMAND! Remember the Y2K scare of 1999? I do. I worked at a financial institution at the time, and my sole job that year was converting all date records from two digits to four digits. I was told not to travel more than one hundred miles from work that night, just in case the world imploded. Thus sets the stage for Alejandro Montoya Marin's coming-of-adulthood story Millennium Bugs.
Marin's story follows the lives of two twenty-something adults, Kelly (Katy Erin) and Miguel (Michael Lovato), just three days from the end of the 20th century. The world is an uncertain time with fears of the global internet crashing, but, quite frankly, Y2K has very little to do with the story—no conspiracy stories here.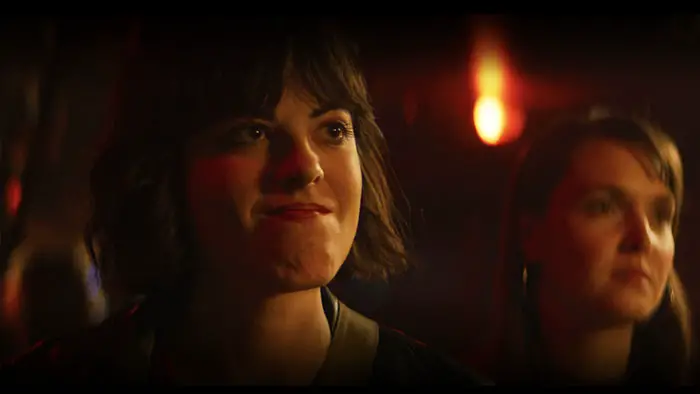 "…a straightforward tale of failure and friendship…"
Kelly is informed by her family's lawyer, that she is out of money after squandering her deceased parents' inheritance on booze, drugs, and failed business deals. Miguel, on the other hand, has chosen the path of stand-up comedy and thereby disappointing his parents by not pursuing grad school. He'd be the first one in his family to do so.
As the clock ticks towards a new Millennium, Kelly continues her path of self-imposed alienation from life. As she's running out of money, her only hope is to either find a way to pay her debts or sell her family home. As the house is her last connection to her parents, she attempts to make some money, which involves shenanigans with Miguel's ex-girlfriend.
Miguel is unsure of his future, especially after an uninspiring set at a local comedy club. All he knows is this is his passion, and he has to figure out how to break the news to his parents. Along the way, Kelly and Miguel's friendship is put to the test.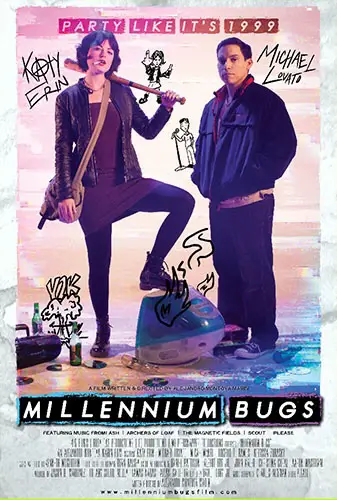 "…Y2K has very little to do with the story—no conspiracy stories here."