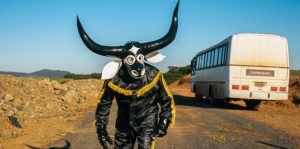 João Paulo Miranda Maria's Memory House is unlike anything I've seen all year. Taking from Brazilian folklore, filmmaker Miranda Maria follows one man's ability to endure multigenerational anguish stemming from racism and colonialism. In the film, systematic abuse is overt and deliberate.
Cristovam (Antonio Pitanga) is an indigenous Black man from northern Brazil. Many years ago, he migrated south to an Austrian town to work at a dairy farm. After toiling there for years, Cristovam is told that he must take a pay cut. He is quietly displeased, perhaps understandably angry, but he doesn't react vociferously because he needs the money. Every day, the man weathers hateful comments and actions from his conservative neighbors. However, once he finds shelter in a secluded house away from the pervasive racism, Cristovam comes across historical objects emblematic of his heritage. Gradually, he garners the courage to confront the residents who made him feel worthless.
Miranda Maria interweaves realist and fantastical components throughout Memory House to deconstruct the racial pressures that pervade Brazil. Every brutal act that happens to Cristovam is unpleasant and jarring, repeatedly reinforcing the unrelenting cruelty of racism and the hold it has on you. The layered and inventive screenplay, written by Miranda Maria and Felipe Sholl, does not possess a lot of dialogue. Yet, the way that the script handles tangible objects and their symbolic, ritualistic nature to fuel Cristovam's state of deep reflection is inspired and potent.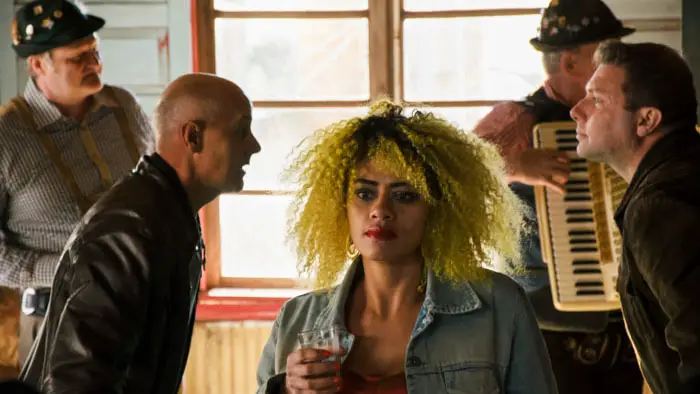 "…he garners the courage to confront the residents who made him feel worthless."
Memory House is more visual and lyrical in approach, showing the trauma of racism through folklore and surreal imagery. For example, after seeing a dog tormented by a couple of kids, Cristovam develops a connection with animals because he knows how it feels to be mistreated by those in the community. In addition to the abuse and racism Cristovam encounters, hallucinations or ancestral visions hauntingly, albeit chaotically, manipulate his emotional state. That causes some hallucinatory elements to feel unneeded or out of place.
Antonio Pitanga's powerful and silently pained performance is on another level. He plays the character with precise physicality befitting the character's reserved disposition. Yet, there's a moment when Cristovam becomes the instigator, and when that happens, Pitanga is just as compelling. Over the course of his spiritual and external journey, he is humiliated and wounded to the point that he feels inferior and animal-like, culminating in a devastating and challenging conclusion that lingers long after the credits have rolled.
Cinematographer Benjamin Echazarreta, whose past work includes A Fantastic Woman, devises understatedly vibrant scenes with controlled movement and space. There are several wide shots taken from behind the character, which, in turn, emphasizes the subject's surroundings. Those spacious shots are contrasted well with intimate close-ups, one of which involves a bizarre point of view from the perspective of a bull. While Brazilian folklore may be lost to most, the vivid imagery still holds your attention.
As well as being visually and conceptually impactful, Antonio Pitanga's lead performance can't be expressed in words. Everything from the imagery to the performances and measured pace makes João Paulo Miranda Maria's Memory House one of the most memorable films of the year.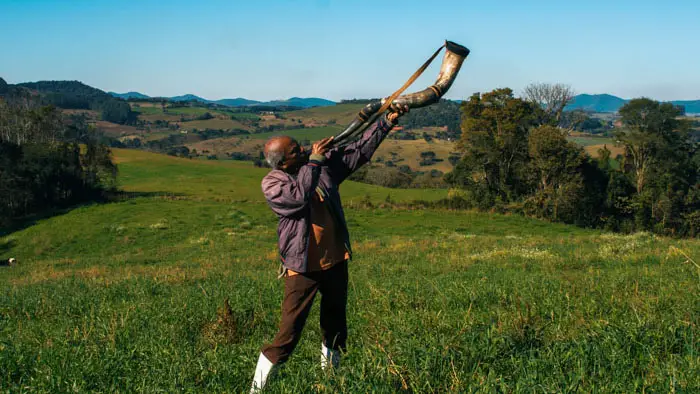 "…one of the most memorable films of the year."