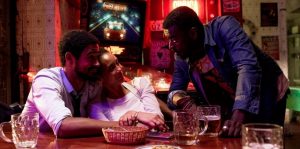 SXSW FILM FESTIVAL 2021 REVIEW! The directorial debut of Lázaro Ramos, Executive Order, is based on a stage play. The danger of adapting a work from another medium is that the filmmaker could struggle to make the project visually interesting—show, don't tell, as they say. Does Ramos, who also wrote the movie with Aldri Anunciação, Elísio Lopes Jr., and Lusa Silvestre, overcome this obstacle and deliver a truly cinematic experience?
After the Brazillian government quite shockingly and most publicly rescinds on reparations offered to the descendants of slaves, lawyer Antônio (Alfred Enoch) sues them. Their response? To launch a campaign sending "high-melanins" back to the African continent. Of course, this is entirely voluntary… until it isn't. This go-back initiative now law sees government agents and police officers rounding up all high-melanins, no matter their age or where they were actually born, all based on how they look.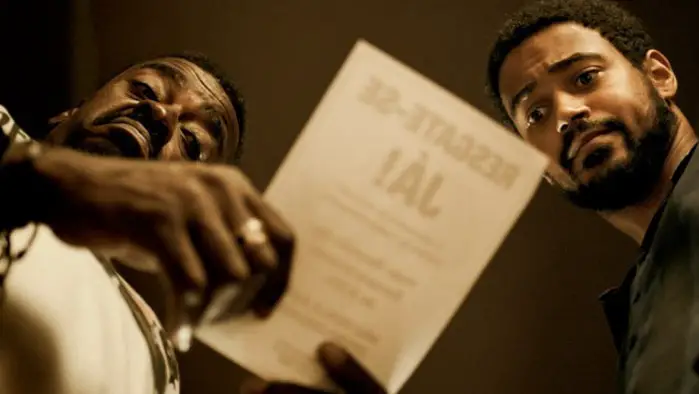 "…a campaign sending 'high-melanins' back to the African continent."
Antônio holes up in his apartment with his friend, journalist André (Seu Jorge), who is more radical than the typically calm lawyer. Antônio's pregnant wife, Dr. Capitu (Taís Araújo), escapes from being grabbed at her hospital and winds in the Afro-bunker: an underground resistance planning a time to fight back against the unjust law. How many lives will be needlessly lost in this absurd government ploy? Will husband and wife be reunited?
There's a lot to unpack in the themes of Executive Order. The dark satire does a great job of establishing how the central city operates, incorporating the cultures of all different people. However, when trying to get corporate or government officials to do anything, the roadblocks of racism, even when it takes the form of unconscious bias, looms large. This is showcased in the very beginning, as the camera pans out, revealing Antônio is presenting his case to an almost entirely empty room. When pushed back, one government employee claims that she is not a racist, just following orders.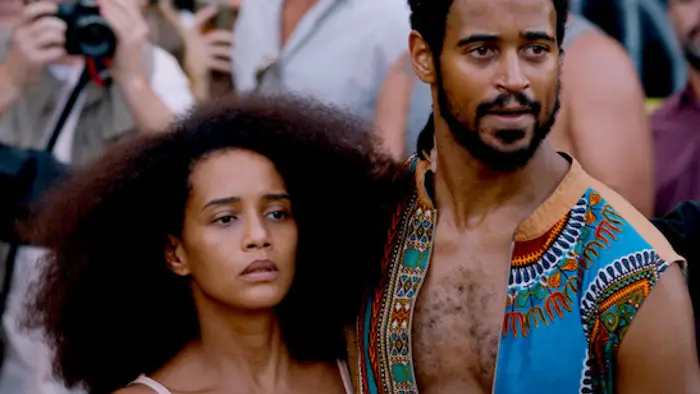 "…the horrific outcomes of dealing with everyday racists, much less government-sanctioned terror, are approached with honesty..."