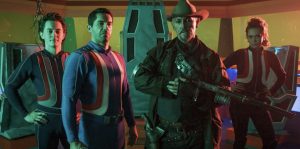 Max Cloud, written by Sally Collett and director Martin Owen, is the capper to the unofficial Max trilogy, with Max Winslow And The House Of Secrets and Max Reload And The Nether Blasters being released prior. Aside from focusing on characters with the same name, these wildly different movies all happen to be technology-gone-awry tales. Sean Olson's Max Winslow is essentially a haunted house film, though instead of ghosts, short-circuiting A.I. is the issue. Max Reload, from Scott Conditt and Jeremy Tremp, sees an evil videogame turn people into zombie-esque beings.
Max Cloud, formerly The Intergalactic Adventures Of Max Cloud, is about hardcore gamer Sarah (Isabelle Allen) as she makes her way through the titular retro-game. Her dad, Tony (Sam Hazeldine), wants her to stop gaming, but the Space Witch (Jason Maza), who may or may not be a glitch in the game, zaps Sarah into the game as the character Jake (Elliot James Langridge). Now, as Jake, Sarah has to survive each level, alongside the cocky Max Cloud (Scott Adkins); otherwise, she might die in real life.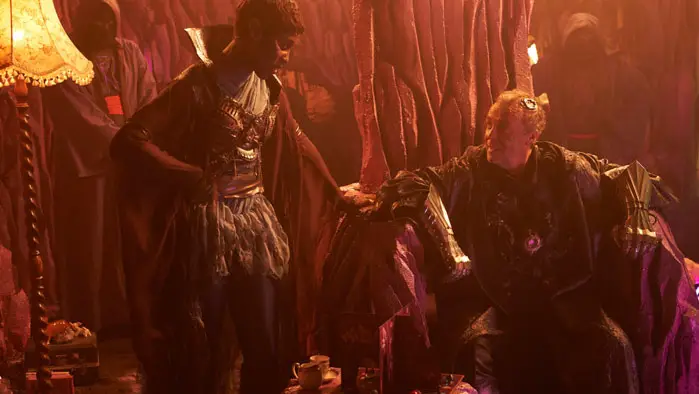 "…the Space Witch…zaps Sarah into the game as the character Jake."
Luckily, she can communicate with her best friend, Cowboy (Franz Drameh), who will control Jake (her). They hope that winning the game will send Sarah back to reality. But Cowboy isn't the best player in the world, so making it to the end is easier said than done. Complicating matters further is Tony's desire to shut off the console entirely. Will Sarah ever make it back to the real world?
The art and production design, and set decoration, by Olivia Young, Tony Noble, and Rachel Mathewson, respectively, are all mightily impressive. The world of "Max Cloud," the game, looks just realistic enough to be believable as part of the original Star Trek but also hokey enough to feel like a videogame world. There are lights in the floor and door arches, making the film resemble a proto-" Mass Effect" or some such. By contrast, the real world looks very pedestrian and dull, further accentuating the stark differences between the two worlds. Hats should also go off to costume designer Julia Drummond-Haig, for the game characters' costumes. Their jumpsuits are mainly blue, with red and white curved lines (a sort of reversed L shape) and look quite striking.
It is obvious from how the videogame section, which comprises the bulk of Max Cloud, is directed that Martin Owen is a fan of games. Max Cloud, the character, strikes poses that only make sense if one is in a video game. It is little details like that and how the villains attack that sells the videogame world as believable. The whole film comes across as a delightful ode to sci-fi adventure games in a fun, enjoyable manner.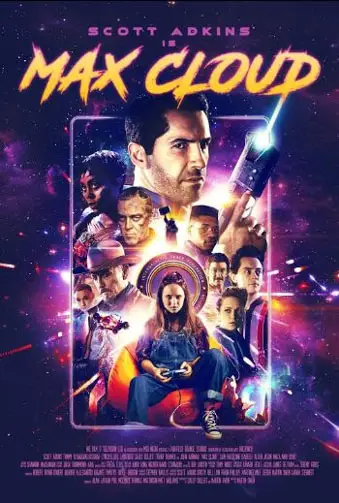 "…capper to the unofficial Max trilogy..."