NEW TO THEATERS! "Who is Bruce Mau?" That is the first line in the eponymously named documentary Mau, and Bruce Mau himself asks it. Directors Benjamin and Jono Bergmann spend the preceding 77-minutes exploring exactly who this celebrated designer is and why everybody should care. They do this in a fun, kinetic style that is as outsized as its subject's personality.
Born in 1959, Bruce Mau started as a graphic designer, with his work being highly praised by others in the industry. While he bounced from a few companies early on, he eventually worked alongside architects and urban developers on Zone ½: The Contemporary City. Mau was brought aboard because of how he thinks of design, not just in terms of graphics or shapes but how to apply what makes one a designer to every part of life.
He states that thinking of a desired outcome and taking steps to achieve it makes a person a designer. Such forward-thinking has led him to work with Coca-Cola, Saks Fifth Ave, and others. Most intriguingly, Mau is hired to redesign Mecca. No, that is not some modern art gallery you've never heard of (though he's worked with plenty of those), nor is it some trendy new fashion label. Mau was hired to help reshape the holiest city in Islam, a site visited by millions of pilgrims every year. This decision was most controversial, as the Canadian-born artist and teacher is not a Muslim. As such, the project stalled and delayed repeatedly, but his "1,000-year plan" for the city is ambitious and kinda cool.
"…Mau was hired to help reshape the holiest city in Islam, a site visited by millions of pilgrims every year."
But all this is just Wikipedia-able information that the movie covers. What makes Mau so lively and engaging is Bruce Mau himself and the style of the directors. Mau is very well-spoken and quite smart, with an eye toward more than sustainability. As he puts it, "sustainability is less bad," but he wants society to get the point of designing items, materials, etc., that are a "net positive" for the people using it and the floating space orb we call home. His ideas are grand, but in his words, he makes them digestible morsels of needed change.
The other interviewees are also lively and intelligent, so even when Mau is not speaking, there is interest in what is said. Mau's wife, Bisi Williams, is especially commanding, and it is not hard to recognize what they see in each other. Architect and author Paola Antonelli gives invaluable insight into how to approach collaborating with a man like Mau, which speaks volumes to his dedication to his craft.
The Bergmanns convey these interviews, Mau's early life and career, and his various works, with a kinetic dynamism that absorbs the viewers quickly. The quick editing that guides the audience through Mau's work with Coke and other companies is not confusing as it might have been if poorly handled. Rather, the montage is enjoyable, nailing Mau's considerable contributions to companies and societies the world over, as well as being a visually arresting way of conveying the information. This style is kept up the entire documentary, with seamless transitions moving Mau from one high profile or office to the next without losing a beat.
Before watching Mau, I'd never heard of Bruce Mau and was unsure why I'd care about a graphic designer enough for there to be a full-length film about him. Well, Benjamin and Jono Bergmann prove that there are multiple reasons to do so, not the least of which is the fun, bright man himself. They convey his story in a beautiful, lighthearted manner with strong visuals and intelligent interviewees.
Mau screened at the 2021 SXSW Film Festival.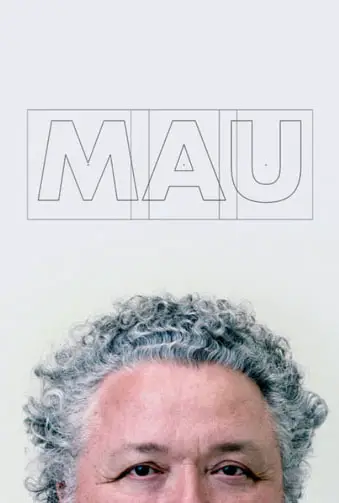 "…beautiful, lighthearted..."