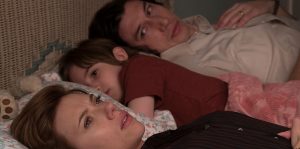 Noah Baumbach has not strayed from the topics of marriage or divorce before, tackling such subjects in the films Margot At The Wedding and The Squid and The Whale, respectively. Unlike these two (excellent) films, however, with Marriage Story, both subjects are covered with about as much tenderness as Baumbach has ever conveyed in his work, which is usually cutthroat in its portrayals of people and their failures.
"Charlie has to travel back and forth between New York and Los Angeles to keep partial custody of Henry."
One cannot help but search for parallels in Marriage Story to Baumbach's real-life split from actress Jennifer Jason Leigh and subsequent marriage to actress/director Greta Gerwig. Maybe I couldn't help but search for them, but there are very few. You couldn't say, "Oh Adam Driver is totally Noah Baumbach and ScarJo is definitely Jennifer Jason Leigh" because it's not that kind of movie, where The Squid and The Whale, for example, is much more autobiographical.
Adam Driver stars as Charlie, a New York-based theater director and Scarlet Johansson stars as Nicole, his muse and protagonist for most of the plays he directs. We meet the couple at the start of their separation in a mediator's office. Both spouses were asked to write a letter about what their favorite things about the other are. Both letters are incredibly sweet and show brief montages into what their married life was before the events of the film. They have a son named Henry (Azhy Robertson), so they want their separation and subsequent divorce to go as smoothly as possible, as does every couple under the sun when faced with the same challenges.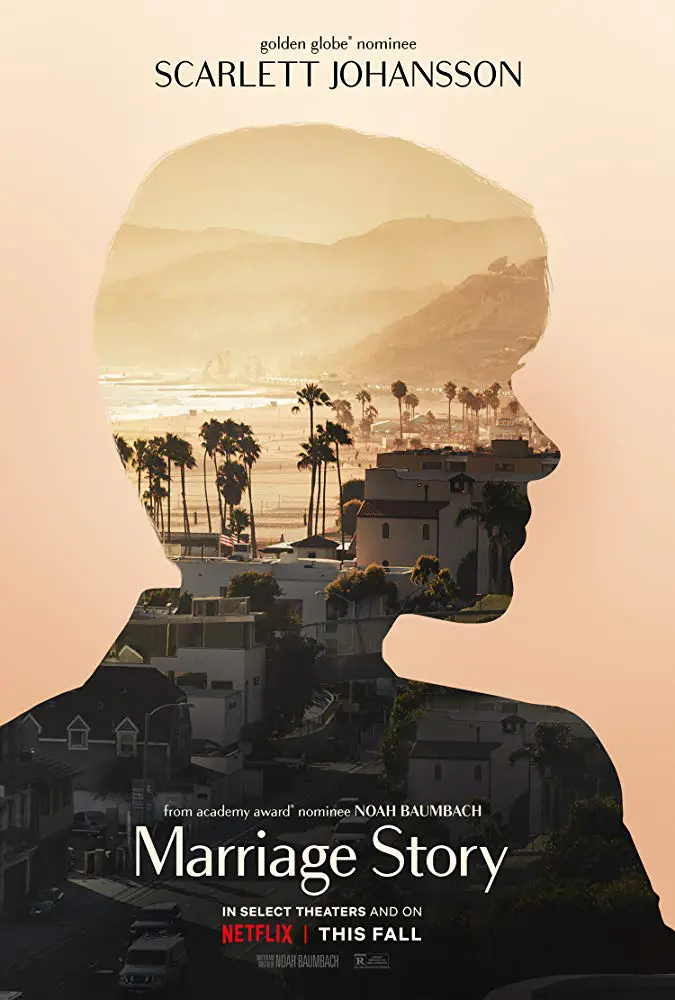 "…originally the couple had decided that they didn't want to use lawyers"