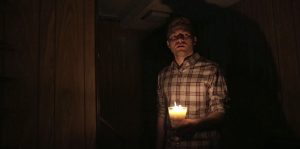 The time-travel romance Making Time was shot in just two days. Those production days were seven months apart, as writer-director Grant Pichla used his actual home renovation as part of the movie's setting. While that explains the large gap between those initial days, why do it in just two as opposed to say, one week during the renovation and a week once it was complete? I was in no way involved in the production, but my best guess would be time. But, that is enough conjecture on my part, what is Making Time about?
The comedic drama begins with Nick (Mason Heidger) finally finishing the proper calculations on his life's work – a fully functioning time-travel machine. As soon as Nick has his breakthrough, the good mood is ruined as his wife, Jess (Tori Titmas), and her best friend Rachel (Katie Sullivan) come over and serve him with divorce papers. Nick has been so devoted to his work that he wound up ignoring the world around him, especially his soon-to-be ex-wife.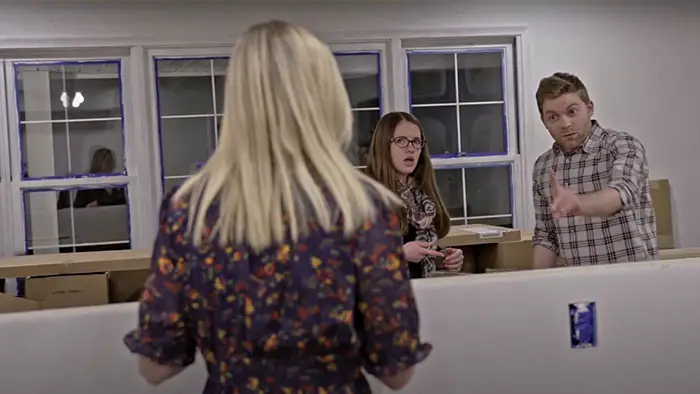 "…his time travel machine works…to ensure a safe return, Nick must do everything the exact same way…"
However, as soon as they leave, three government agents enter Nick's house, offering him the deal of a lifetime. If he can prove his time travel machine works, he will be made head of a specialized team at the Department of Energy. Nick accepts and, along with Dr. Kent (Steve Berglund), who is there to confirm its real, jumps back seven years, which is the maximum the machine can handle. But, Nick did not realize he traveled back to the night he proposed to Jess. To ensure a safe return, Nick must do everything the exact same way as the first time around. But, actually doing so proves much harder. Does Nick re-propose, despite knowing the eventual outcome?
Making Time is a charming, dramatic affair but has two flaws, one relatively minor. Given the film's understandable story structure, it takes a long while for viewers to root for Nick and Jess to end up together. The only interaction the couple has before the time-travel is confrontational and bitter towards each other. As such, the audience does not want Nick to propose, knowing what lies ahead. Nick, absent-minded though he be, is charming and very smart. But Jess, in the early scenes, comes across as shrill and hard to like. This means the central relationship of the film (I doubt it comes as a surprise that the movie is actually about teaching Nick to see beyond his devotion to work) is hard to root for.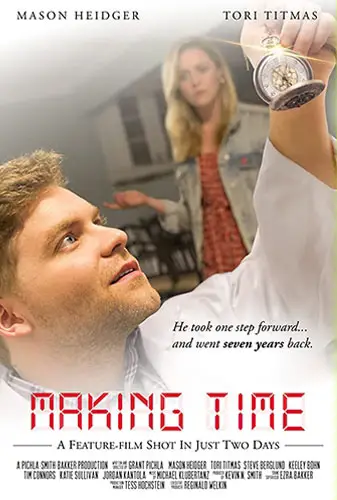 "…a great calling card for all involved."