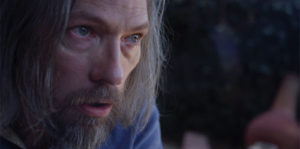 The only bird to honor its dead is the magpie. When one dies, others bring pine needles to the deceased body and hold vigil. This phenomenon serves as the foundation for writer-director Greg Green's dramatic feature, Magpie Funeral.
By day, bird-watching enthusiast Sy McMurphy (Darren E. Burrows) is a local television producer. Just days ago, he won a local Emmy with his partner, Jonnie (Jasmin Haugstuen Please). But the win does not cachet with his boss, Randy (David Weisenberg), who has held a grudge with Sy since high school. Sy's world is soon turned upside down when Sy and Jonnie are involved in a fatal car accident, and Jonnie dies. Finding no joy in his work, mortality has slapped Sy in his face, and he decides to pursue his dream of screenwriting. Easier said than done, as his script lies unread on the desk of an incredibly busy literary agent.
While visiting Jonnie's grave, Sy is approached by a little girl, Lisa (Elizabeth Leach), who, with her mother, Nancy (Meredith Shank), is there to visit the grave of Lisa's father. Like Sy, Nancy is an author who has experienced writer's block since the death of her husband. On this day, though, Sy recounts to Lisa the story of the Magpie Funeral, which was told to Sy by his late father. Nancy hears the story, runs with it, and instantly sells it to her publisher. In contrast, Sy's life steadily declines, and he decides to quit his job at the station in hopes of following his dreams.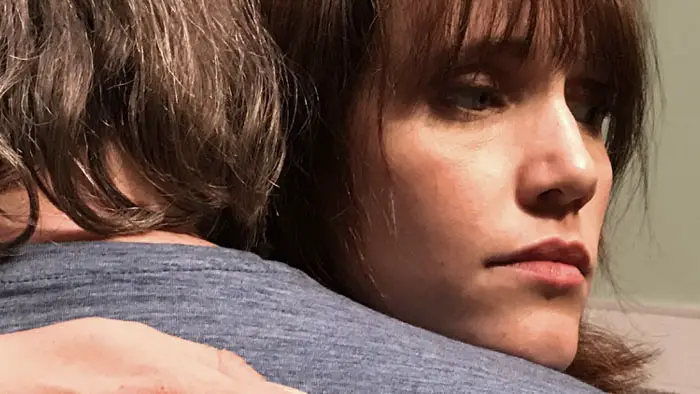 "Finding no joy in his work, mortality has slapped Sy in his face…"
Magpie Funeral is a low-key drama about life after loss. Its message is one of hope, healing, and optimism and will find its place in the world of family-friendly dramas. Cynics may not find a home here. The film centers on our three main leads, Sy, Nancy, and little Lisa, and its message of moving on is heard loud and clear.
The downside is its production budget. Though, we don't necessarily consider it a one. The film is done on the cheap with simple camera setups, standard locations, and a cast of emerging actors needing to get their 10,000 hours of acting in to perfect their craft. Some scenes (particularly the silly ones at the TV station) could have used more time to block and rehearse. Lastly, the pacing and the editing give a soap opera/stage play vibe when you want it to move smoothly for the film.
Where Magpie Funeral succeeds is the chemistry between Burrows, Shank, and Leach, who serve to support the touching message of moving forward in life after tragedy. Overcoming loss is like climbing the largest mountain. It's challenging to do it alone, and often, we're blind to those around us who want to help.
For screening information, visit the Magpie Funeral official website.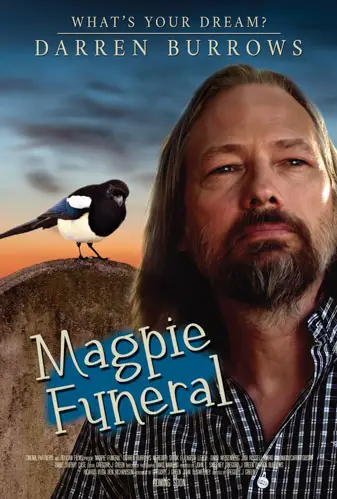 "…touching message of moving forward in life after tragedy."