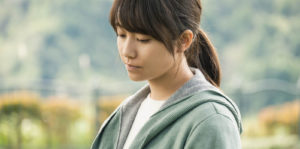 Writer-director Kôji Fukada's cinematic career so far has been somewhat bumpy. However, Love Life showcases the Japanese filmmaker at his most mature and accomplished, effortlessly blending a wide variety of themes into a coherent whole. Quiet and subdued, the drama somehow embraces the heaviest subjects, those of life, death, grief, and love, in the most graceful, understated fashion.
Taeko (Fumino Kimura) leads a tranquil, middle-class existence with her husband, Jirô (Kento Nagayama), and son, Keita (Tetta Shimada). They live in a small but tidy apartment in one of the numerous complexes in the area. Her father-in-law doesn't accept her, calling her a "cast-off." His disdain prevents Jirô from officially adopting Keita.
One day, Keita dies in a tragic accident at a birthday party. Taeko blames herself. Taeko's ex and the boy's father, the deaf and homeless Park (Atom Sunada), arrives at the funeral only to make a scene. Overwhelmed with guilt, Taeko eventually finds the man. She and Jirô get Park a job at a warehouse. When Jirô leaves for a while to have "adventures" of his own, Taeko invites Park and his newfound kitten to her home. Emotions flare up.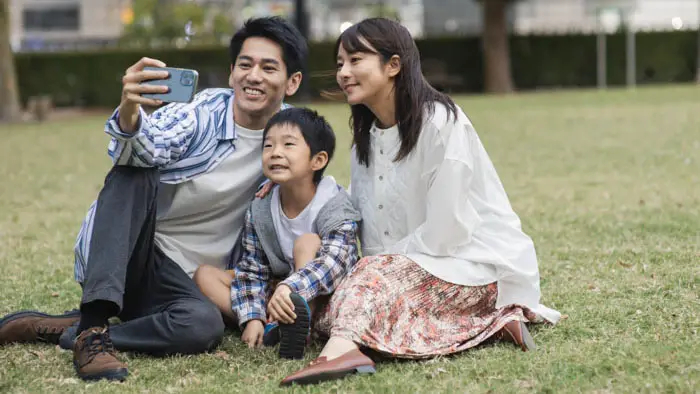 "…Keita dies in a tragic accident at a birthday party. Taeko blames herself."
In Fukada's hands, Love Life is a series of prolonged silences punctuated by meaningful and heartbreaking exchanges. The movie speaks volumes in a whisper. There's nothing worse than the death of a child, and the filmmaker wisely accentuates this with stillness as opposed to histrionics. Each shot is carefully planned out. Every gesture is nuanced. Questions of faith, compassion, and loneliness arise and then fade, leaving traces in the viewers' minds. Is Fukada showing us the trials and tribulations of the titular love life, or is it a direct plea to love life despite all of its trials and tribulations? Both?
The director knows how to beautifully compose a scene, down to each frame: a resounding slap at a funeral, an empty apartment basked in apricot sunlight, a sudden earthquake. During one poignant moment, Taeko's reflection on TV doubles her palpable grief. Then there's the scene wherein Taeko communicates with Park through a mirror while in the bath where her son died. Jirô's resentful speech to Park, who can't hear him, is heartbreaking. The list of beauts like that goes on.
When questioned about her son's age after Keita's death, Taeko replies, in a daze: "Six… but he will be seven next week." Kimura mesmerizes in the lead, her vocal intonations, micro-expressions, and body language communicating more than mere words ever could. Nagayama has plenty of moments where he shines. However, Sunada steals the show as the hapless but kind and profound Park, sporting a wrinkled yellow shirt.
After several hit-and-misses, Fukada finally proves himself a real craftsman, a filmmaker to watch, and yet another unique voice in Asian/Asian-American cinema, which has certainly surpassed Hollywood's output in terms of innovation, the depth of emotion and intellect; it doesn't talk down to audiences, instead inviting them experience something relatable, something that both challenges and provides answers. How refreshing.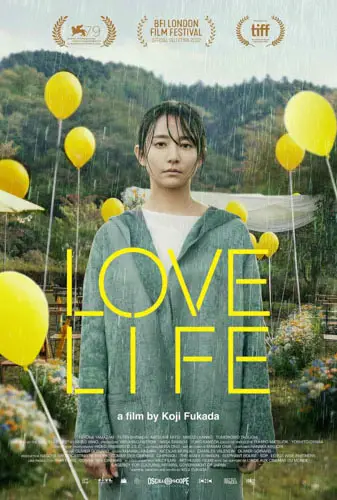 "…doesn't talk down to audiences..."