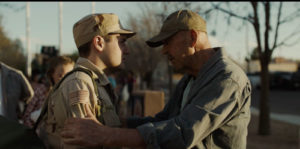 Lonesome Soldier provides a stark reality about the aftermath of an American soldier who served time in Iraq unprepared for the consequences of PTSD, which flipped his life inside out. The film's director, Nino Aldi, does not hold back on Jackson Harlow's (Alexander Randazzo) journey, which is based on "a true American story," where a young man from Perth, Tennessee, circa 2005 tries to do right in his life and country while raising a family when enlisting. Sent to Iraq, Jackson returned home a changed man where he could not overcome the demons of war from losing a friend, Ritchie (Dion Earl), and the killings that occurred.
Lonesome Soldier contains all the elements to keep viewers engaged for an outcome many know and find harrowing. Jackson, a talented musician working in his grandfather's Macroberts (John Ashton) auto repair shop and a military veteran, wants success, especially for his girlfriend, who becomes his wife, Christy (Lean Grosjean). A formidable man but a relentless supporter of Jackson, Macroberts offers what he can to keep Jackson on a forward-moving path, even if it's received with backlash.
When his music career ends, he joins the army, leaving behind his band and so-called friends Lawler (Jesse James) and Bobby (Michael Southworth). Although Jackson's mother, Teresa (Allison McAtee), disapproves of his becoming a soldier, she cares deeply for her son. Her partner John (Steve Monroe) goes along with the idea of Jackson serving his country until he can't handle his return.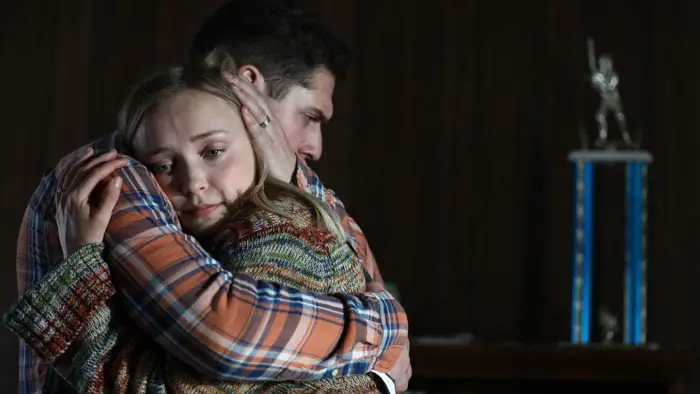 "…Jackson returned home a changed man where he could not overcome the demons of war…"
The war in Iraq is harsh, and Jackson is not the same once home. Fireworks sound like being on a battlefield, and his wife has left. Jackson spirals into a drunken and pill-popping reckless person at the mercy of his drug-dealing girlfriend Marissa (Flavia Watson) and his turncoat friends Lawler and Bobby. However, Jackson's mother refuses to let him be left to rot, even at the expense of her relationship with John and for the future of her granddaughter, Jackson's daughter, with his wife, Christy.
Although Lonesome Soldier has a suitable ending of forgiveness and continuance, it is not without exposing real challenges and despicable behavior in how a soldier must endure the aftermath of war and PTSD, which leads to unthinkable consequences. Regardless of a soldier's trauma, life still happens with deaths, betrayals, and change. However, the training and guidance from Jackson's Sargent Winnfield (Patrick Y. Malone), therapy, and his mother's support are not in vain.
Lonesome Soldier provides perspective for it all, and Jackson pulls off a performance of transformation, especially in his Tennessee environs, which also has its underbelly, providing a parallel for similar scenarios that many soldiers face. The acting and direction in Lonesome Soldier should appeal to a broad audience, not just those familiar with PTSD and military life and outcomes. In addition, the film is well-shot and scripted, and Jackson Harlow has great screen appeal in every version of himself, along with the film's supporting cast.
For screening information, visit the Lonesome Soldier official website.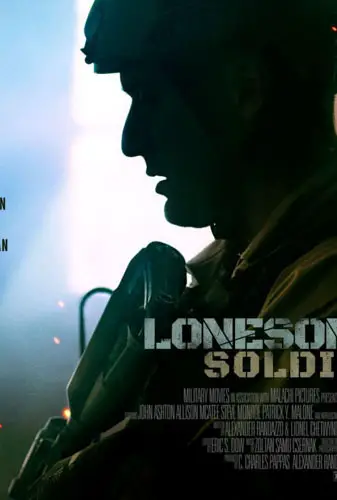 "…He was trained to fight, not to be a killer..."