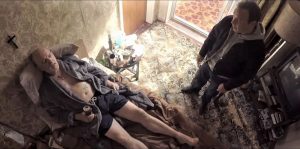 We all know that memories can be cherished and unreliable, but they can also be temporarily buried. If something traumatic happened to you as a child, the scarring event might be repressed, most likely as a defense mechanism. The abuse lingers either externally on the skin or internally on the psyche. Unforeseen triggers can awaken this pain, thus compelling the troubled host to face their trauma again.
The Virtues, an indisputably mournful and gut-wrenching drama, is a four-episode series directed by Shane Meadows (This Is England and Dead Man's Shoes) and written by Meadows and Jack Thorne. Joseph (Stephen Graham), a recovering alcoholic working as a painter in Liverpool, is trying to ignore his emotional baggage of abuse and suppressed trauma. Joseph's silently introduced gazing out the window at a bunch of kids frolicking around a playground, as tears fall down his face.
There's an underlying kernel of pain that has yet to be publicly disclosed. We then follow Joseph on a prolonged trek to his ex-girlfriend Debbie's (Juliet Ellis of It's a Free World…) place, where his son and her new boyfriend David (Vauxhall Jermaine of Rig 45) resides. An uneasy dinner immediately calls attention to a miserable situation: Joseph's son is moving to Australia with his mom and her new partner, while Joseph stays behind, though they invite him to visit whenever he's in town. From there, Joseph walks into a local bar, goes on a wild bender, and wakes up covered in vomit, with no memory of the night before.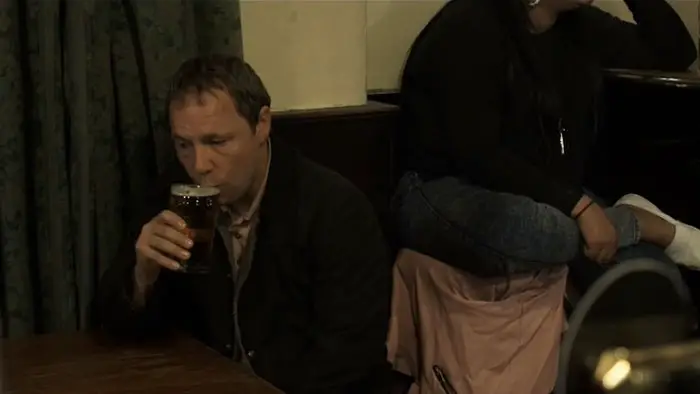 "…Joseph is inspired to return to Ireland to confront the past head-on."
After taking a glimpse at an old photo plastered on his wall, Joseph is inspired to return to Ireland to confront the past head-on. It's the place where his demons gather to feast on his tenuous mind. But as it turns out, Ireland's also the home of his long lost sister, Anna (Helen Behan). Joseph and Anna were separated as children, and Anna believed that he died decades ago. Extremely shocked and bewildered to discover it's Joseph who stumbled on her driveway, Anna welcomes Joseph to stay with her. He soon becomes acquainted with her three kids and her well-meaning husband, Michael (Frank Laverty).
In the second episode, another major character comes into focus: Michael's rugged sister, Dinah (Niamh Algar). As Joseph and Anna reconnect, we begin to realize why they were separated. We slowly uncloak Joseph's repressed trauma, which is an arduous journey considering Joseph's reliance on alcohol and denial. It's the tough and intractable Dinah who swiftly catches Joseph's attention. It just so happens that they are both wrestling with demons. Will they seek forgiveness or vengeance? The third episode is where Joseph and Dinah dare to exhume the past, hoping to find themselves more willing to deal with it. By the fourth and final episode, Joseph and Dinah get a soul-stirring send-off that's intrinsically and emotionally sensible.
The Virtues is a show about emotionally scarred people who revel in their despondency and bad habits. But they are trying to do the right thing. These dour situations involve abuse, regret, and abandonment, thus making them brutally lifelike scenarios. Over its four episodes, The Virtues takes its time to introduce the characters, and the words that go hauntingly unsaid speak volumes.
Given the gradual build-up and unhurried pace, the third and fourth episodes encroach into thriller territory as Joseph and Dinah bask in each other's company. Their common goal is to uncover the path of redemption. Yet, it's easier said than done. Joseph falls back on alcohol to mollify the pain, while Dinah acts out in violence and spleen. You would think they would help guide each other to redemption, but that's not exactly the case; it was never meant to be the case.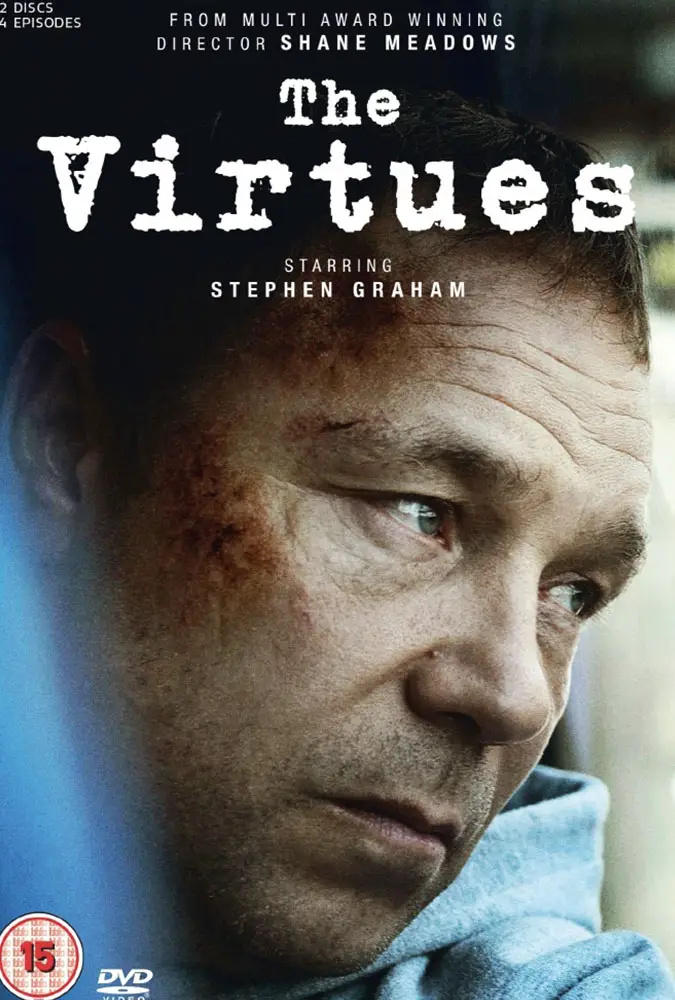 "…an indisputably mournful and gut-wrenching drama..."