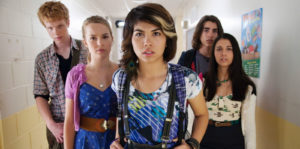 Yep, I'm reviewing the Disney Channel original film, Lemonade Mouth. Think Rock Camp meets The Breakfast Club. As much as I'm a mark for most things Disney, their television output is something I generally avoid became I'm a full-grown adult. So here we go…
Wen's (Adam Hicks) life took a turn for the worse when his parents split up. Now, his dad is in a serious relationship. Mohini (Naomi Scott) is the daughter of strict Indian immigrants and secretly dates a boy in a rock band. Charlie (Blake Michael) hides that he'd rather play drums than follow in his brother's footsteps as a soccer player.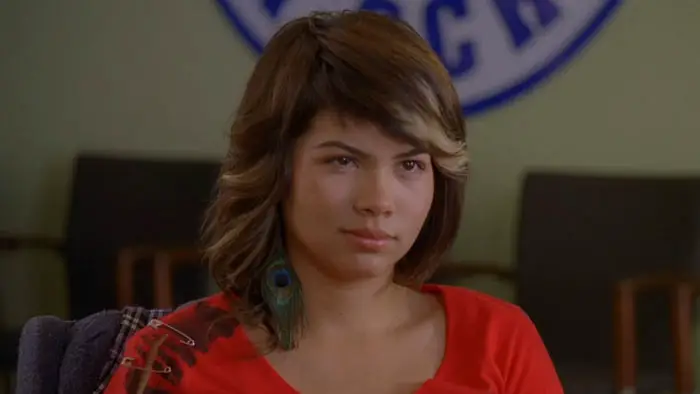 "…form a band and enter a local competition, the prize for which is a guaranteed record contract."
Stella (Hayley Kiyoko) is the least intelligent member of her genius family. Still, she focuses on leading social causes, such as saving the lemonade machine, which the school's corporate sponsor is replacing. Finally, the clumsy loner, Olivia (Bridget Mendler), lives with her grandmother, holds a dark secret, and is highly reflective.
Lemonade Mouth really gets underway when these five strangers are all assigned detention. Soon enough, they start tapping on desks and, through Disney magic, find they have rhythm together. Suddenly they burst into an improvised song. Music teacher Miss Reznick (Tisha Campbell-Martin) tells the gang that they should form a band and enter a local competition, the prize for which is a guaranteed record contract.
Of course, the future bandmates think it's a bad idea but find it a welcome distraction to their everyday problems. An unlikely friendship is born working together, helping them through their parents' disapproval, rival band bullies, and the corporate shill Principal Brenigan (Christopher McDonald). The band breaks up a few times, stands up to power, and wind up in jail… all of which is on par for the story structure of a Disney Channel movie.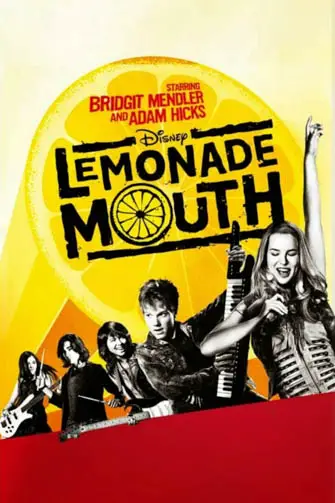 "…for a Disney Channel original, you'll have fun..."