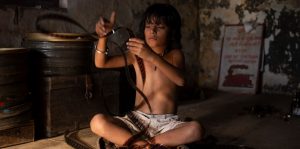 TRIBECA FILM FESTIVAL 2021 REVIEW! With increasing accessibility to the internet, newer generations of students and cinephiles can easily find most films online. However, in many parts of the world, accessing the world wide web is a privilege that very few can afford. Pan Nalin's semi-autobiographical drama, Latest Film Show, examines what this hardship looks like in a small village in Gujarat in 2010. The motion picture reminds us how easily we fell in love with the world of cinema as children and reminds us how to fall in love with movies all over again.
The story follows the adventures of Samay (Bhavin Rabari). This nine-year-old boy helps his father (Dipen Raval) at the local train station's tea stall as he learns to navigate the labyrinths of society. When his father takes the family to see a religious flick, Samay develops an obsessive interest in the fundamental nature of the wonderful images playing before his eyes. Sadly, Samay's father considers filmmaking to be a perverse occupation and forbids his son from bringing shame to their Brahmin heritage.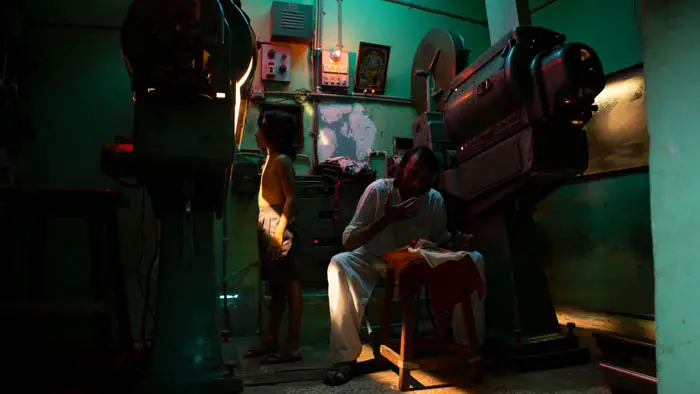 "…the trials and tribulations of a child…who dares to dream of making movies."
The primary conflict throughout Last Film Show is this collision between fantasy and reality, showcasing the trials and tribulations of a child from an economically marginalised section of Indian society who dares to dream of making movies. In order to keep learning and watching films for free, Samay forms a close bond with Fazal (Bhavesh Shrimali), the projector operator at the nearest town's theatre. If that plotline feels overwhelmingly familiar, that's because it is directly inspired by Giuseppe Tornatore's seminal 1988 masterpiece Cinema Paradiso.
Swapnil S. Sonawane's mesmerising cinematography pays tribute to the ghosts of the greatest filmmakers of all time. Some shots recreate Stanley Kubrick's experiments with colour composition in 2001: A Space Odyssey, while others facilitate a meditative experience that will invariably remind one of Andrei Tarkovsky. Nalin's choreography of motion is an homage to Akira Kurosawa, and his rendition of landscapes evokes the memory of David Lean. The movie is so enmeshed in a network of cinephile culture that it even attempts to explain Godard's theories on the epistemological illusion of cinema through the simple act of blinking.
Although Nalin borrows liberally from the legacy of Cinema Paradiso, he manages to make the narrative unique by contextualising it within a specific Indian framework. More than anything else, Last Film Show is a nuanced discourse about the art of filmmaking and beautifully conveys what it means to be crazy about cinema. Afraid of the permanent perforation of his dream, Samay and his friends develop innovative plans to engineer makeshift projectors to screen stolen film reels. We watch with smiles plastered on our faces as the Lumière brothers, Georges Méliès, and other pioneers of the seventh art are reincarnated in an inconsequential Indian village.
Last Picture Show screened at the 2021 Tribeca Film Festival.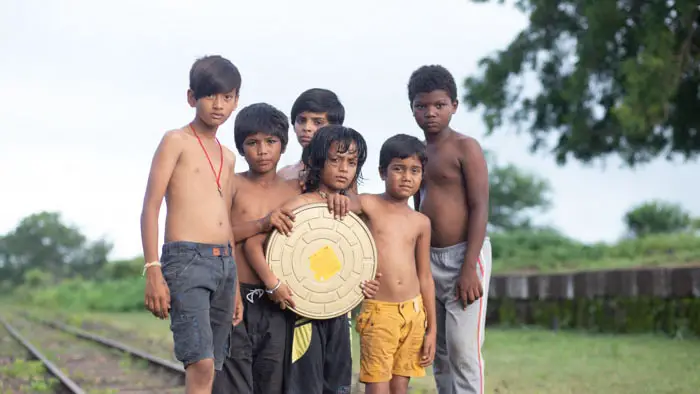 "…enmeshed in a network of cinephile culture..."