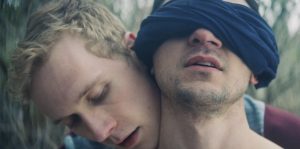 Last Ferry, is the dramatic and thrilling story of an awkward gay man who escapes to Fire Island in hopes of an enjoyable weekend away. But instead, he becomes entangled in a murder-mystery. Directed by Jacki Bradley and starring screenwriter Ramon O. Torres, this double entendre of a title certainly knows how to intrigue an audience.
Joseph (Torres) is a young lawyer who is clearly uncomfortable in his vocation and indeed his own sexual expression as well. Slowly it is revealed just how dissatisfied he finds most aspects of his life, though not in a heavy-handed way. Torres plays his struggle to conceptualize himself and connect with others very organically and really makes you feel for his character. The film overall has a dramatic and foreboding tone with precious little levity. Any that is there is because of Larry Owens' performance. He is so over the top and catty that one cannot help but be entertained by him. I audibly laugh aloud on several occasions as he is simply too funny.
Cinematography is top-notch, on par with anything I've seen recently in theaters. The same goes for the audio and all the principal photography. The film as a whole is a triumph and testament to what a truly talented crew can yield — a crisp pleasure to the senses of sight and sound.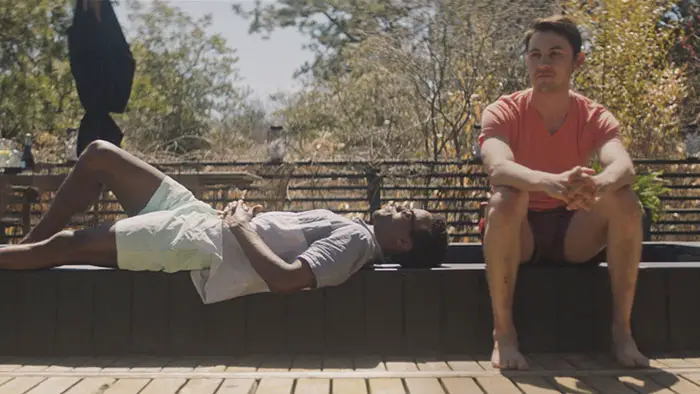 "…an awkward gay man who escapes to Fire Island in hopes for an enjoyable weekend…"
The only issue with this movie is the order in which it chooses to tell its story. Opting for some nonlinear storytelling, the movie begins with the major inciting incident before cutting back in time to the beginning of the film. No longer are you simply taking the story in but instead trying to predict where and how the narrative will arrive at the opening scene. And when the moment arrives, it is with little ceremony or time to contemplate the context before we are off to the next scene. Worse still is the unsatisfying ambiguous ending. I found this particularly frustrating because I was fully invested by this point, wanting to know what happened next. But the movie isn't interested in telling you. 
 All in all, the movie is an enjoyable ride, if not a game-changer of storytelling. The overall performance is fair, and thanks to this movie, I now know the origin of the name "Fire Island." While iterated in the form of various suggestive double entendres, it nevertheless will hold a place in my heart for placating my love of inane facts.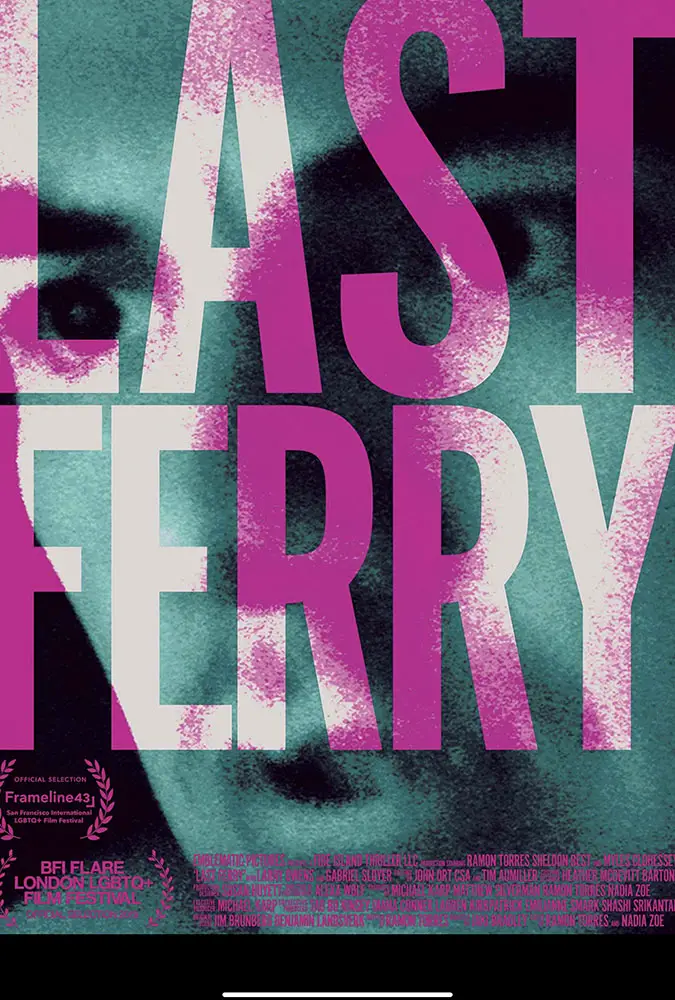 "…a crisp pleasure to the senses of sight and sound."