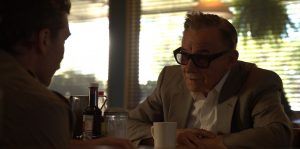 Eytan Rockaway's Lansky is a mid-budget old school gangster film about Meyer Lansky (Harvey Keitel). Lansky was a Polish Jew who became known as the accountant to the mob, and he was, for a time, the boss of the National Crime Syndicate. He was rumored to have amassed tens of millions of dollars in wealth and yet died with an estate valued at less than $100K. One of the enduring mysteries of the man is how and where he hid his money. If there was money, he took that secret to his grave.
The plot focuses on an FBI investigation of Meyer in his last years of life, looking for the money. A hapless, down-on-his-luck writer, David Stone (Sam Worthington), is contacted by Lansky and given the scoop of a lifetime: the chance to tell the mob boss' story in full and publish his true, untold, authorized biography. Stone travels to Miami to work with Lansky on the book, and the story is framed in conversations between them in a diner. Lansky tells his story in great detail, insisting that he must have final edit on what goes in the book. He clearly relishes reliving the moments. When the feds hear that Stone has open access to Lansky, they pressure him to become an informant, dragging him and his family into the still-threatening orbit of the old gangster.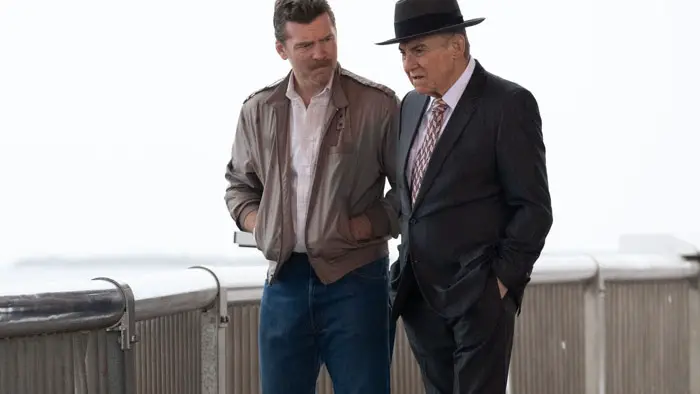 "…focuses on an FBI investigation of Meyer in his last years of life…"
As Lansky reels out his life's details, the film flashes back to the old days when the mob was just getting rolling, and the younger Lansky (John Magaro) mixes with such infamous luminaries as Lucky Luciano, Bugsy Siegel, and Al Capone. The style is very familiar: the old guy narrates his own life as we see the glory days of deals made and knees capped. The director takes us through the now-canon tales of how the mob rose and fell.
Lanksy is a workman-like film with decent production values, but Rockaway is not Scorcese or Coppola. There are no great faults to find with it, except one: fans of the genre have literally seen every element of it before. Anyone who's seen Casino, Goodfellas, The Godfather, Bugsy, The Irishman, or The Sopranos has seen this story portrayed repeatedly.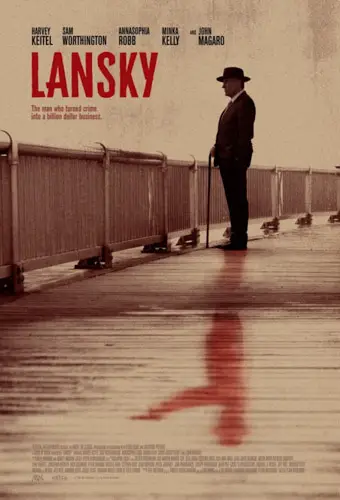 "…not sure that Murder, Inc. as a path to racial and ethnic tolerance is the way, but it's an interesting note."