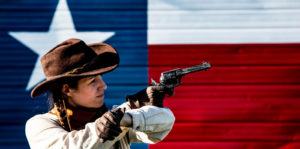 There is this killer scene between Francis and Martinez where he is almost a silhouette; you can't see his features at all. Bathed in darkness, Martinez describes the horrible things men do to bring law where there is none, his voice coming up from the shadow of a hat and a whiskey bottle. It's a marvelous moment among many notable uses of natural expressionism. These striking barren branches make up much of the bleak landscape that helps reflect the haunted emotional states of the lost heroes. The locations are excellent. I would like to see more westerns from San Antonio. 
As a fan of both classic American Westerns and revisionist European Westerns, I found abundant elements of both in Lady Lawman. While there is a direct reference to Sergio Leone, I feel this hits more the level of a good Sergio Martino horse opera. While dark and gritty, the filmmaker never allows the film to fall into profanity or anything inappropriate for the target audience. While there is no new ground broken, the purity of a classic Western with a woman as the gunslinger is refreshing. And it is a Western through and through, made for the cowboy junkies out there. I don't see much cross-over appeal for the drama bunch, though some nifty themes are explored of descending into a purple sage-lined heart of darkness.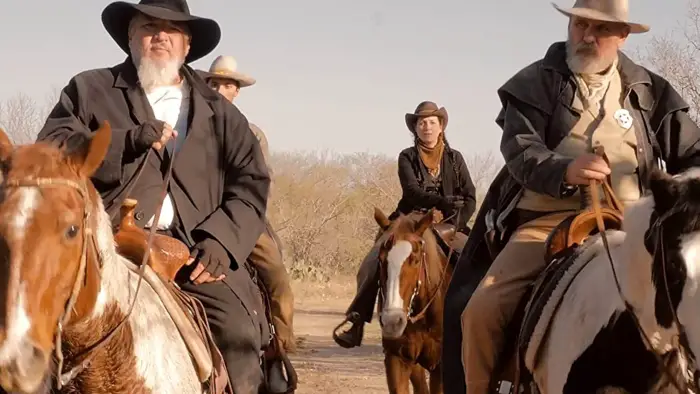 "…should please Western fans…"
 The performance by Jasso is excellent, as she gets to ride the range from tough as nails to the petrified look of death oncoming. She makes a great "tough guy" for the genre, and I expect we will see her riding back into town soon. Leos helps ignite the picture's appeal with his villainy. He has a broad performance style that reaches the same heights Sid Haig did with his classic villains. Jacemenek and Martinez do an excellent job of maintaining their characters' roughness without ever slipping gears into corny.
Overall, Lady Lawman should please Western fans, especially if it brings some more women to the hoe-down.
For more information, visit the official website of Lady Lawman.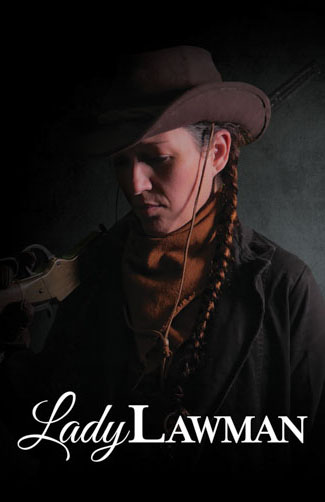 "…[has elements] of both classic American Westerns and revisionist European Westerns..."