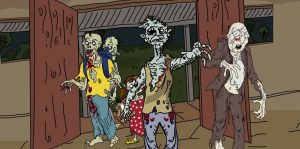 Writer/director/producer Darryl Woodberry's Kid's Zombie Adventures is slightly inaccurate of a title. The way it is stylized means that it is a single child taking on a horde of zombies. It should be Kids' Zombie Adventures, as the story follows four friends from summer camp trying to survive the zombie apocalypse. But grammatical issues aside, how does the animated show hold up?
The intelligent Michael (Jameson Smith), athletic Amanda (Melissa Rugierri), strong Kayden (L. Owen), and funny Sammy (Michael Ables) are excited to reunite at Camp Miccano this summer. But only a few days into being opening, zombies emerge, bringing death and mayhem with them. Now, these children must find a way to survive, escape the camp, and travel the numerous miles home to (presumably) safety.
Based on a book series, the first two episodes of Kid's Zombie Adventures were made available to watch (and, in fact, can be viewed by anyone on Tubi). Woodberry wastes no time establishing everyone's relationships, with the zombies entering the picture only some 10-minutes in. So naturally, this means there is a lot of zombie action to satisfy those watching. Of course, the cartoon is family-friendly, so there's no blood or guts, but that's not a negative in the least. Given the bright colors, slightly cliched though well-defined characters, and lessons throughout, adding gratuitous violence would only cheapen the whole thing. As it is, the show is perfect for the tykes in a family with parents who go all out for Halloween and the like.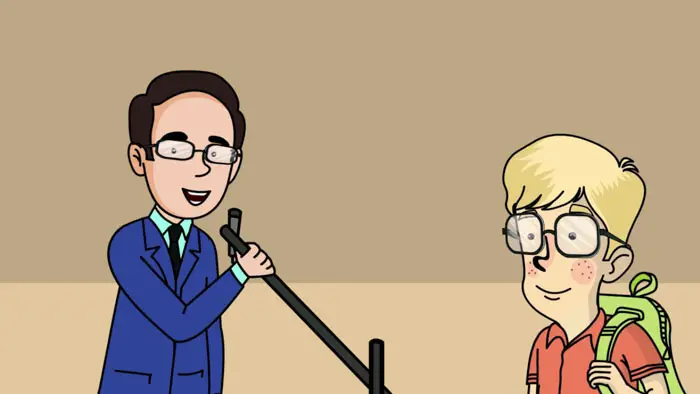 "…four friends from summer camp trying to survive the zombie apocalypse."
The voice-acting is mostly good. Smith, Rugierri, Owen, and Ables are all very distinctive, so there's no mistaking one person for another. While they never sound all that scared, they bring a lot of personality and enthusiasm with them. Couple this with the colorful animation and the atmosphere maintains surprisingly upbeat throughout, given the subject matter.
No, the "mostly" above comes from the narrator. Mind you, while she does perfectly fine, the role is entirely useless. She often talks over more contemplative or sincere scenes by discussing what the characters are thinking or feeling. It undercuts the impact such moments are meant to have throughout both episodes of Kid's Zombie Adventures. Then there are times when what she's saying does not match what is shown, causing some confusion. Removing the narrator altogether (I could not find who voices the part) would immeasurably help the show.
Despite the awkwardness of the narrator and the grammar oddness of the title, Kid's Zombie Adventures is fun for the whole family. It works as a nice, simple introduction to the world of zombies that parents can share with their children. Thanks to a lot of imagination and solid animation, the show works better than expected.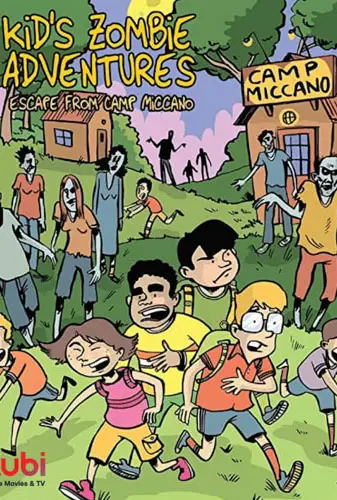 "…a lot of zombie action..."