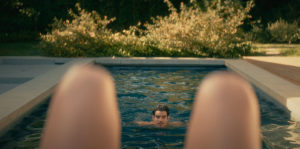 DANCES WITH FILMS 2023 REVIEW! Director and co-writer Tyrell Shaffner's feature debut, Katie's Mom, is a romantic comedy that puts a new spin on the material. It's like The Graduate with a twist, entertaining and not so farfetched in the 21st century. Nancy Rosenfeld (Dina Meyer), the titular parent, is a divorcée harboring a great deal of resentment and anger toward her ex-husband Morty (Jason Wiles) and his younger, pregnant wife, Evelyn (Shannon Dee).
When we meet a disheveled Nancy, she's planning her annual holiday family tradition with her children Katie (Julia Tolchin) and Eli (Colin Bates). It's a Christmas and Chanukah combination celebration called Chrismanuka. Katie, a naive and a desperate-to-change 20-something, has returned home from college with her first-ever boyfriend, Alex Rojas (Aaron Dominguez). As Nancy embraces her new life as a single woman and mother, she sets certain conduct aside for Katie and Alex to keep a happy environment for a holiday. You can feel this decision.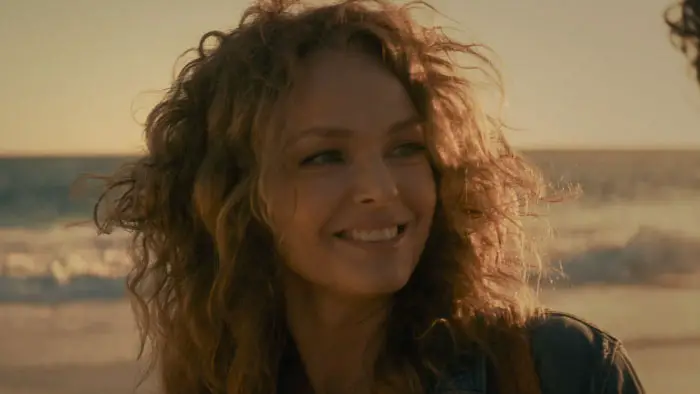 "…begins an affair with Nancy unbeknownst to Katie."
Immediately Alex makes himself at home and sees opportunities with Nancy that she embraces as comfort. He speaks of her yoga body; he wears her kimono. Despite the frequent, loud sex Katie and Alex have, he begins an affair with Nancy unbeknownst to Katie. All this time, she's is taking runs with her brother, trying to compete with her peers for relationship status while handling her narcissistic father and his bizarre gold-digging spouse, who advises Katie on the reality of pleasing men, which includes the Pasadena pole.
The characterizations of Nancy, Katie, and Alex work well throughout Katie's Mom. Eli immediately senses Alex is hustling even though Nancy continues to fall for his whimsical ways. This is refreshing and comforting to her, just what she needed after the divorce. But this free spirit never stops to consider her daughter's perspective. Shaffner and co-writer Meryl Branch-McTiernan get some nice dramatic tension out of this scenario, even if it's been seen before. Katie loves her mom and (she thinks) Alex, so it never crosses her mind to not trust them. Again, this comes across as authentic and real. Alex might be up to something more, though he could just be unexpectedly falling. The screenplay does wise not to reveal everything all at once.
Katie's Mom takes place in an idyllic California environment that adds to Nancy's character and the life she believes she is meant to live, especially as an older woman. Through all the comedic circumstances and cringe moments, Nancy remains likable, which is why the film is so appealing. Shaffner also makes wise choices on how the drama is played, adding to the momentum. Even though Nancy must face menopause, heal, and forgive in the aftermath of her conduct, the film throws in some funny twists to wrap it all up without much bitter resentment.
Katie's Mom screened at the 2023 Dances With Films.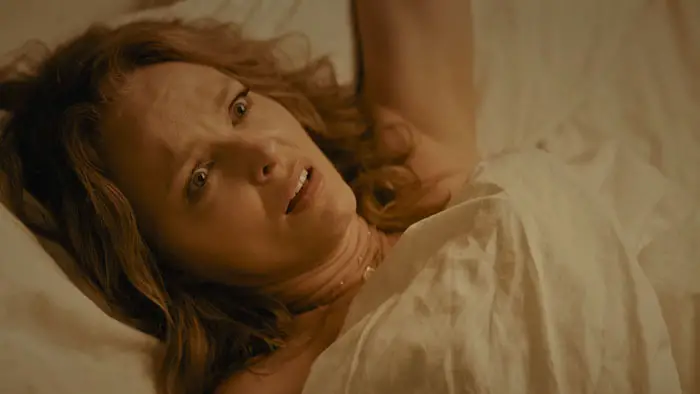 "…refreshing and comforting..."