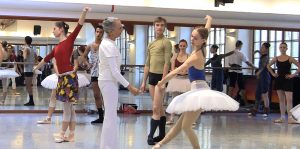 In Balanchine's Classroom is a documentary about the famed ballet dancer, choreographer, teacher, and founder of the School of American Ballet, George Balanchine. Director and producer Connie Hochman, an alumna of the prestigious school, making her cinematic debut, is the best possible person to helm this behind-the-scenes glimpse of Balanchine's classroom. As a result, we are treated to an impressive amount of never seen before footage from Balanchine's class archives, as well as rehearsal and performance video featuring the disciples or the man himself.
Hochman interviews previous students who all experienced the master's teaching differently and provides unique and distinct points of view, sometimes with contradictory information. Most agree that attending "Mister B." classes, as some called him, was no easy feat as he was a never-satisfied perfectionist. He also always wanted more from his students, as we learned, "More more more! More is the word that he said more than anything else!" So young dancers were constantly pushed to the limit. Everything was intense, and Balanchine's obsession with speed and precision took a toll on many, from nausea to muscle spasms his students would suffer mentally and physically. "Nothing that I'll do will please this man," says one dancer.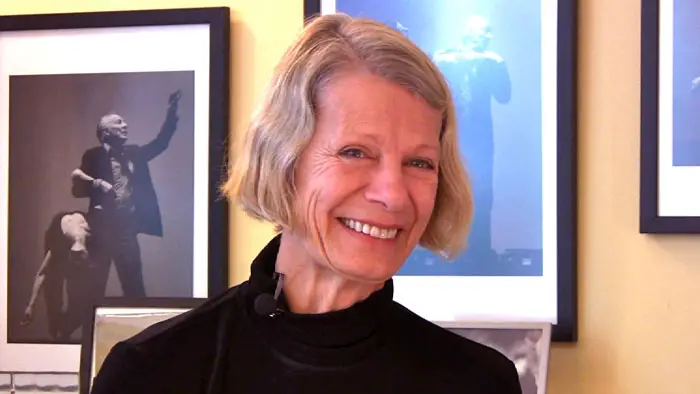 "…about the famed ballet dancer, choreographer, teacher, and founder of the School of American Ballet…"
But they all desperately wanted his attention and knew that if it weren't for Balanchine, they would not have a career. So, like in any (generic) dance movie perpetuating the stereotype that "great art comes from great pain and suffering" (and sheer terror!), they pushed through to eventually, fully buying into their teacher's methods. The filmmaker also explores how many of these former students, most of who became ballet teachers themselves, try their best to channel him or preserve and ensure the continuation of his legacy through their classes.
In Balanchine's Classroom pleasantly offers enough footage for the audience to visualize the dances appropriately, and Hochman makes it feel like they are witnessing a piece of ballet history. In addition, the film also gives a sufficient amount of information, also illustrated by archival material, for those unfamiliar with the dancer's story to understand why his classroom matters to so many people beyond ballet students and enthusiasts. The filmmaker spends a scene or two succinctly retracing Balanchine's journey from his early start at the Imperial Ballet School in Saint Petersburg to his acclaimed career, then to his move to America where he made ballet a "thing."
Hochman somehow finds a way to not make the moral of the narrative all about students being gaslit and abused for the greater good of their career. Instead, she focuses almost exclusively on the legacy of the dance genius that was George Balanchine. That being said, in the end, and when viewing his actions in today's context, it is hard to watch In Balanchine's Classroom. While listening to all the admirative, warm-hearted yet poignant dancers' testimonies, it is difficult not to think of the man as a tyrant who made people afraid that he would destroy their bodies! Yet Balanchine's psychopathic techniques proved to work, as many of his students found success in their field.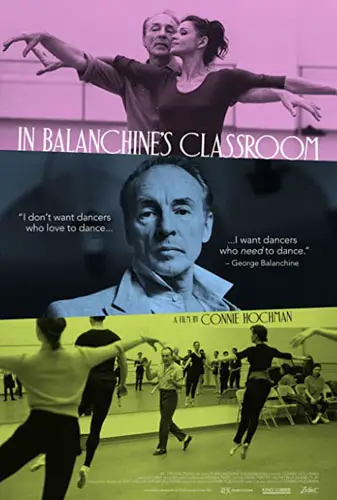 "…witnessing a piece of ballet history."