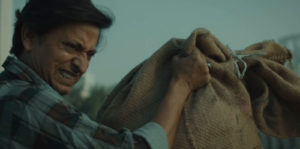 Step into a shadow world of bloodstained secrets behind the eyes in the gritty assassin drama, John, written and directed by Babar Ali. It opens with images of an open sewer being cleaned out in Karachi, Pakistan. The manhole is filled with black water that has to be reached into and then climbed into to clear it.
Daud (Saleem Mairaj) is a middle-aged man living in the slums in an undecorated room with mattresses on the floor and an old tube TV. He shares it with Fazal (Raza Samo), a crazy-acting younger guy who wears t-shirts with Santa Claus and other cartoon characters on them. Both are in the same gang. Fazal drives Maud around on the back of a motorcycle to various businesses during the day. Maud goes into the establishments and blasts whoever he has been paid to murder, with the Fazal's bike ready for the getaway.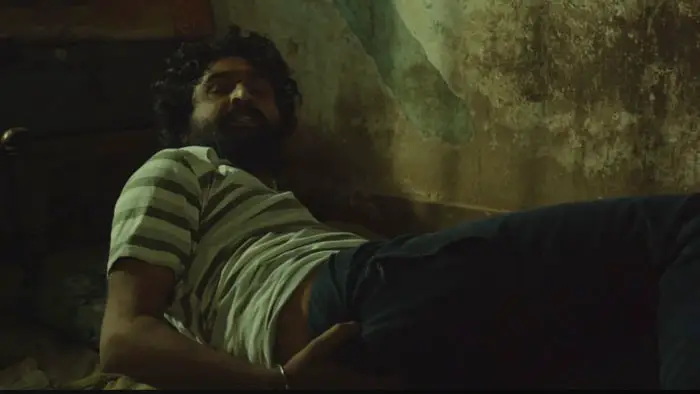 "Step into a shadow world of bloodstained secrets behind the eyes in the gritty assassin drama…"
Meanwhile, young John (Aashir Wajahat) lives with his mother and has gotten fired from his janitor job at a hospital for standing up for himself. His mother begs him not to mess up his new janitor job at a school, which unfortunately pays less. There, John meets Maria (Romaisa Khan), who also works at the school. They fancy each other, but Maria is wary, as she is used to people presenting a false front to hide bad behavior. John struggles to keep his temper at work, especially when he is asked to clean the school sewer, which is not supposed to be in his duties.
Then tragedy strikes, and suddenly, John has nowhere to go. The only shelter he can find is Daud, kind enough to give him a mattress on the floor. Soon, Daud puts John to use, teaching him what he needs to know to help Daud go shoot people in public.
In the secret code-ridden language the assassins use to speak with each other, revolvers are called cassettes because the music doesn't stop once they are played. If I were watching John on a cassette, I would rewind it and watch it again. Ali has crafted a modern noir of such intensity it rises to the category of ultra-noir. Noir has always told the stories of the desperate and the doomed, but never have I seen a setting as noir-appropriate as Karachi.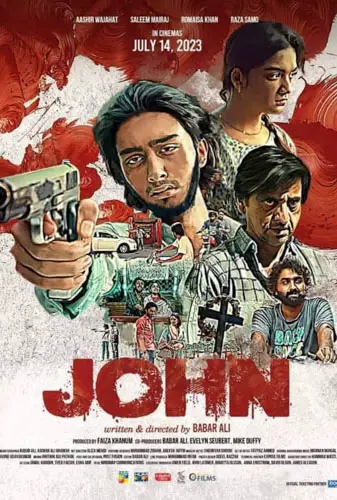 "…lifts street murder up to the level of high art."