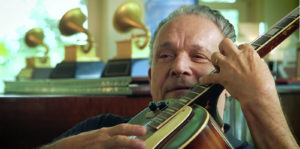 Teen life in mid-century Oak Cliff is put under a groovy microscope, explaining how things were done prior to the internet taking care of everything. It appears that the only way a teenage boy in the 1960s could get girls to talk to them was to be on the football team or in a rock band. Jimmie wanted to meet girls but broke his collarbone on the first day of football practice. Due to the demand for live bands at the teen dance halls, he was soon playing guitar and being paid at just fourteen. Soon he leaves home to play music full-time as he is earning more a week than his father.
We bear witness to interviews with Jimmie's bandmates from The Chessmen, who were the biggest rock band in Dallas. Warnock also speaks to Billy Gibbons of ZZ Top, as back then, he was in the big rock band in Houston, The Moving Sidewalks. This examination of that era's Texas music scene takes up about half the two-hour running time, which might perplex some but delight others. I am on Team Delight, as this kind of nifty cultural info is disappearing fast.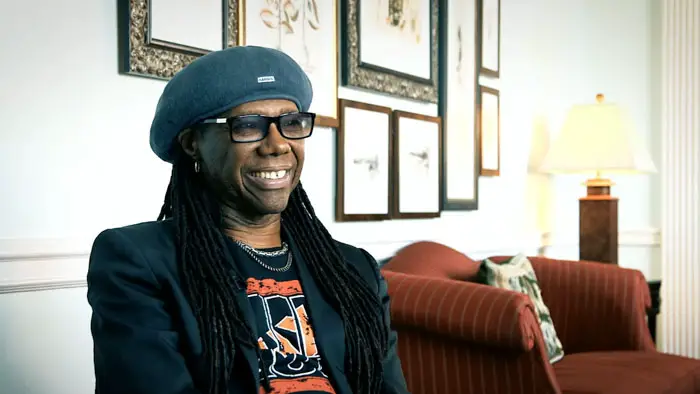 "…gold for the fans…"
Warnock is an excellent interviewer throughout Jimmie and Stevie Ray Vaughan: Brothers in Blues. He includes tremendous and genuine human reactions. There is this classic unguarded reaction from Jackson Browne when talking about how Double Trouble gave him a horse as a thank you for letting them use his studio. This small moment of reflective laughter illuminates Browne, the flesh and blood person, as opposed to the Browne on my Dad's old 8-Tracks. There are also touching times a plenty in Eric Clapton's interview, specifically when he talks about helping the Vaughan brothers get clean. The doc gets raw during the first-hand accounts of Stevie Ray's death, as we learn how both Jimmie and Clapton experienced it first-hand.
Obviously, this is going to be gold for the fans, but it works great for those not familiar with Texas blues as well. My big concern is that the first several minutes rely on clip selections that are not in the best shape due to the passage of time. This creates the mistaken impression of an inferior public access level production. This is resolved shortly into the running time, but many may turn out before the first five minutes are up. Anyone still in the saddle at that point is in for a fine ride through unexplored frontiers. Jimmie and Stevie Ray Vaughan: Brothers in Blues is that rare insider music documentary that skips the skin and gets down to the bone.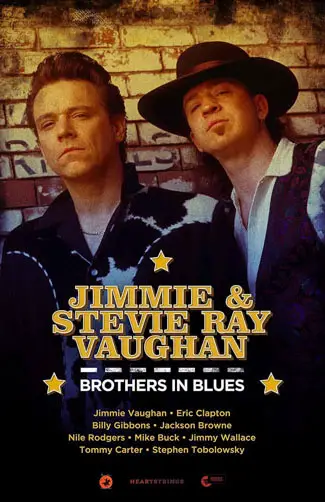 "…skips the skin and gets down to the bone."