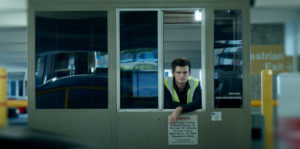 The dream will always remain a dream in Julian Sibal's short, Jake, The Failure. By day, Jake (Andi Rexha) is a parking attendant, but that barely covers his everyday life. Jake is one of those dreamers who left everything to move to Hollywood in hopes of becoming a working screenwriter. Instead, he sits by the typewriter at night, churning out pages. Yet with little to no results, Jake finds himself writing about the only subject he knows best, failure.
Jake, The Failure is structured around the titular character's reflections on the decisions he's made in life and where he finds himself today; a personal essay, if you will. In voiceover, he laments about not being the person he thought he would be, how chasing dreams led to heartache, and if he had known his future, would he have left home at all?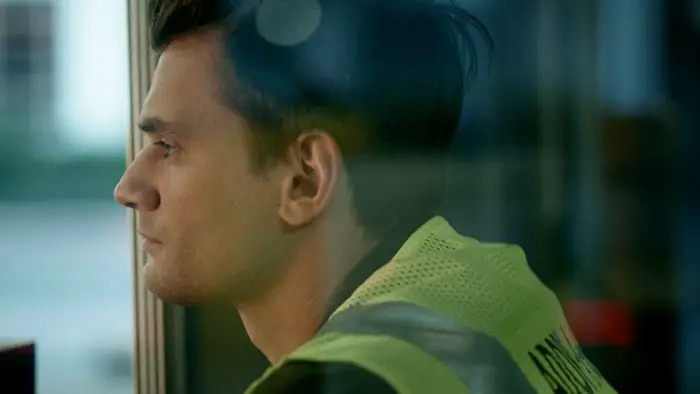 "…Jake finds himself writing about the only subject he knows best…failure."
Accompanying Jake's thoughts are quick snippets of his life. From his dreamlike life of long ago to one piece of bad luck to the next, it all leads to the most significant life-changing choice in the end.
Writer/director Julian Sibal composes a quick symphony in the minor key. Like the grand composer, he guides you emotionally down through Jake's life with an ending that makes you think of something much bigger threatening life today. It's one of those shorts that "sticks the landing."
For more information about Jake, The Failure, visit the Blackbot Productions website.