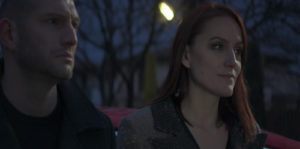 Introspectum Motel is a low-budget film that invokes themes of an erotic thriller, directed, co-written, and starring Marcel Dorian. The acting, dialogue, and setup are absorbing and maintained my attention for the duration of the runtime. It is about a toxic man, Phillipe (Dorian), and his selfish, adulterous behavior. But he is thwarted by a vengeful husband, Paul (Joseph Steyne), whose wife, Camille (Gabriela Brinza), is involved in the affair with Phillipe.
About halfway through, there is a twist that is intense and jarring. There is quite a bit of sexual content that permeates the movie. Obviously, an erotic thriller would have sex in it, but the frequency with which it appears is somewhat exploitative. Also, in some ways, the actions of the characters are downright cruel. Sometimes the cruelty and harsh language that is heaped on Phillipe to shame him is a bit much.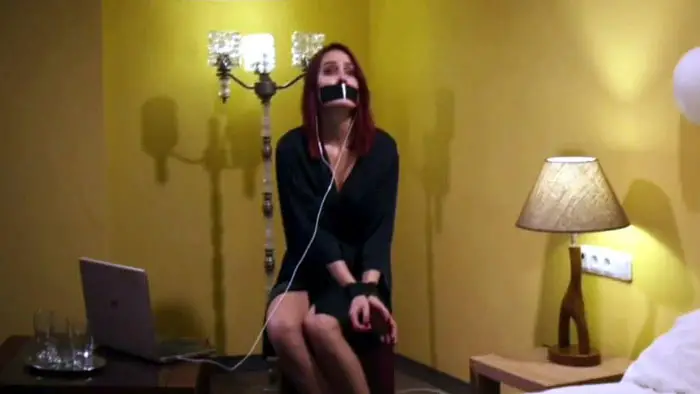 "…Phillipe, and his selfish, adulterous behavior."
Introspectum Motel is obviously no Basic Instinct or Fatal Attraction, but there are intense moments of dramatic irony. Some may find it offensive or distasteful due to some of the unsettling themes, which would depend upon one's sensibilities. I stuck with it until the end, and it was a rigorous and visceral journey. I did empathize with all the characters involved, even if they were vitriolic and unlikeable.
While modest thrills are had and serious issues are tackled, it's hard to invest oneself in a flick that is so bleak in its worldview. To a certain degree, I could see what the filmmakers were aiming for, but on the other hand, it is simply depressing. I would be remiss if I did not say there were several redeeming qualities. The chief element that propels the motion picture is the strength of the performances, which were enough to elevate the film to a step above other entries of this ilk. The performances disturbingly emanate raw emotion.
Introspectum Motel is not an easy watch and is jarring, but it certainly gets its point across about the damage that infidelity in a marriage causes. The surprise in the movie is a Hitchcockian twist of fate that manages to succeed in its efforts to shock and unnerve the viewer. While not perfect and not to all tastes, the flick provides a claustrophobic exploration of a timeless issue that is intense. If you are up for a dark, moody, and visceral experience, then check right on in.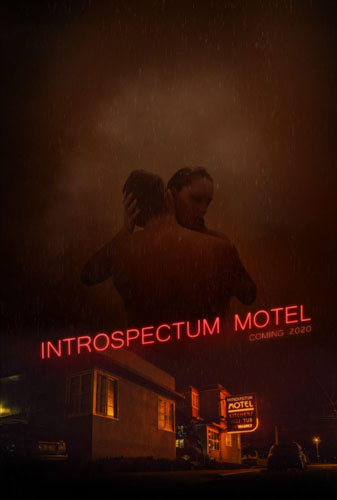 "…certainly gets its point..."