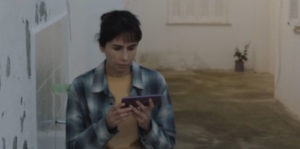 The fundamental evils of government-sanctioned forced birth are showcased succinctly in the powerful short Interruption, written and directed by Moroccan actress Zineb Oukach. A secret policeman in a hardline Islamic country is reading a newspaper at a cafe. It's an article by Sarah (Oukach) about how the government suppresses female resistance.
Later, after he and his female partner arrest two girls for inappropriate garb in public, the captain asks if they have found something to charge Sarah with in order to get the feminist journalist silenced. The policeman says he hasn't yet but is following her to see who she may be sleeping with for a morals arrest. When he gets home, the cop finds out his wife is pregnant again with their fifth child. He is shocked, as she had a costly sterilization operation that should have prevented this. To fight this new financial anxiety, he throws himself into his work.
While spying on Sarah, the policeman discovers she plans to fly out of the country soon. The afternoon before the flight, Sarah gets the news that Roe vs. Wade has been overturned in the United States. She gets a call that the clinic in Fort Worth where she had her abortion scheduled is now closed, as Texas has immediately instituted forced birth. She is told to forget her flight and get her operation done secretly. The policeman tracks her to an underground woman's clinic. Under their current abortion laws, a woman will automatically have her sentence doubled if the pregnancy is out of wedlock, with a minimum of over a decade behind bars.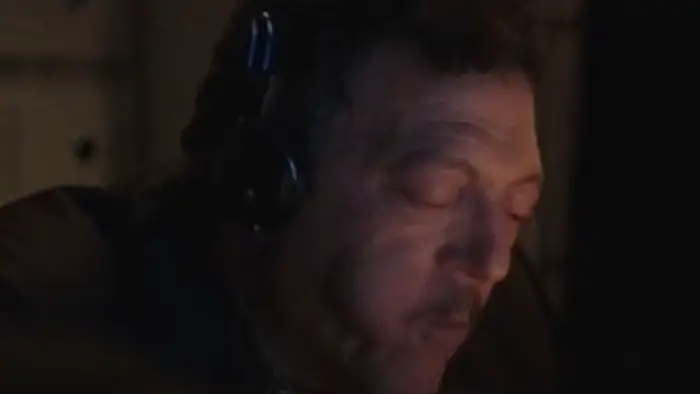 "…gets a call that the clinic in Fort Worth where she had her abortion scheduled is now closed…"
The laws that the secret police enforce in Interruption have a religious basis that claims a moral right to interfere with freedoms. Oukach shines a spotlight on how rules that try to execute good end up producing evil. Any audience is going to have an immediate reaction to the teenage girls being imprisoned for a year for their heads being uncovered with their hairstyles visible and wearing blue jeans. Your gut is going to say this is evil.
What is genius about this short is that the filmmaker shows everything through the perspective of the secret policeman. By showing how the regulations threaten even him shows that no good can come from forced birth by the state. The storytelling is superb, with the director relying on visuals to let the actors project emotions between the terse dialogue. She applies some deft structuring that nails home the injustice perfectly.
I also approve of the use of extreme vulgarity in the final images used in protest of the States, as it shows the level of outrage against forced birth laws. Interruption is an important cinematic work that makes it clear that forced birth is evil.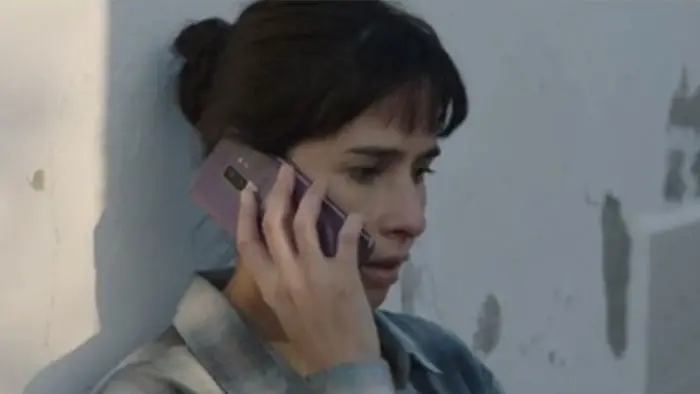 "…makes it clear that forced birth is evil."