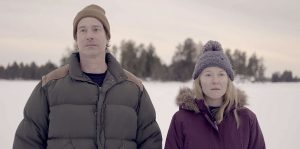 "Humor is tragedy plus time" is a quote often attributed to Mark Twain and cunningly utilized by Woody Allen in Crimes and Misdemeanors. In 1640, renowned English political philosopher Thomas Hobbes stated that "laughter is nothing else but sudden glory, arising from some sudden conception of some eminency in ourselves, by comparison with the infirmity of others, or with our own formerly." This ability to distance oneself from their weakness, to find humor in tragedy, is essential to stand-up comedians. The best ones, after all, mine pure gold out of tragedy. Filmmaker Amber McGinnis does just that in her side-splitting and heartbreaking drama International Falls.
The film zeroes in on two comedians who have reached pivotal moments in their lives. Dee (Rachel Harris) is an aspiring comic, looking to break out and get away from the monotony of her existence. Dee is very self-aware, unlike most of the quirky characters surrounding her. She refers to her titular Minnesota town as "the ice-box of the nation." She knows of her patsy husband Gary's (Matthew Glave) ongoing infidelity. She loathes her job at a local hotel, where she wastes time chatting with the good-hearted but oblivious co-worker Ruthie (Jessie Sherman). When Tim (Rob Huebel), an edgy but burnt-out comedian, storms in complaining about the brutal cold, the monotony is punctured, and Dee catches her second wind. Comedy may be her way out.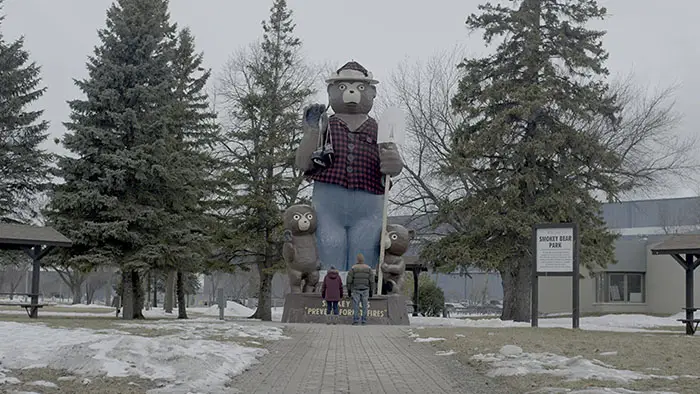 "…becomes a guide of sorts for her, teaching her to write down any moment that provokes a strong reaction…"
Tim is separated, bitter, and resentful. He claims to be someone he's not, someone he's aspired to be his entire life. "It's going to be my last set," he states. When a local liquor store clerk expresses interest in checking out his act, he dryly says, "I wouldn't bother. I'm not very good." Unlike Dee, Tim has no breath left in his lungs, no second wind to catch. He's worn out. Comedy may have destroyed him.
After pretending to be a drunk, and a pseudo-sexual encounter, Dee latches on to a kindred soul. In Tim, she finds salvation. Whether he finds redemption in Dee, I'll leave you to discover. He becomes a guide of sorts for her, teaching her to write down any moment that provokes a strong reaction, revealing how tough-skinned comedians need to be, and consequently toughening her up.
In a story like this, one would expect the town's naiveté, its guilelessness, to win the cynical protagonist over – something that is cheekily promised throughout the narrative. "You know, they say once you visit International Falls, it's hard to leave," Ruthie cheerfully informs Tim. "Well, they said the same thing about Siberia under Stalin, so we'll see," he retorts. McGinnis expertly subverts our expectations, leading us down a seemingly well-trodden path, just to yank the rug from under our feet. Even the film's final note, as inspiring as it may seem, is, in fact, open-ended and ambiguous.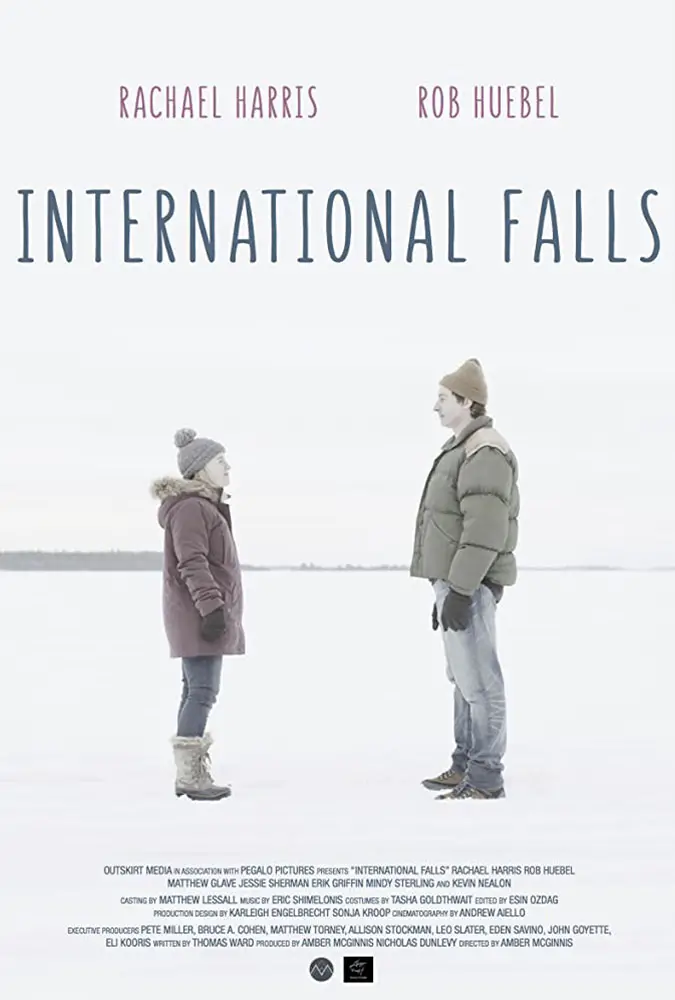 "…about exorcising demons through comedy and discovering your voice and individuality."