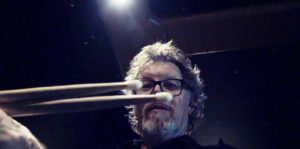 In the Court of Crimson King, King Crimson at 50 is a documentary by Toby Amies that dives into the music and musicians of King Crimson. The visionary band has never strayed from its artistic and professional mission and purpose. Half a century later, King Crimson maintains a level of performance and sound perfection that the writer-director deconstructs while providing an intimate experience with current and past band members.
With a knack for good lighting and direction, Amies creates a well-filmed and constructed documentary that reflects the band's inner sanctum. He dives into the musicianship that defines being a member. It is a commitment beyond anything a musician from the 1960s through the 21st century typically encounters. At its core, King Crimson is Robert Fripp, who maintains a level and standard that musicians want. Still, they all struggle with the discipline it takes to stay there, which explains the many members who left, came back, or exited permanently.
Yet, King Crimson still exists. In the Court of Crimson King, King Crimson at 50 illustrates and conveys this at every moment. Much like the music of King Crimson, each band member has a place of their own. Amies offers the cycle of performance and practice as a metaphor for life illustrated by the band members, who understand their place and purpose. They are all artists, and their art fills the air and space with a fan base who cannot get enough.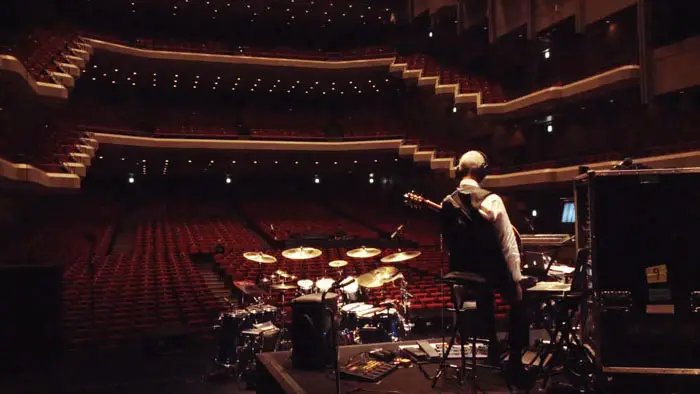 "…offers the cycle of performance and practice as a metaphor for life…"
So geek out and take the journey of King Crimson's precise, progressive rock combined with fusion jazz and splits of hard rock and lofty sounds; just know it is a dive into the unknown — an experience, a journey. Amies delivers on par with the King Crimson philosophy of standards while filming the band practicing, preparing, and performing around the world in amphitheaters, historic halls, and even Rome's ancient coliseum.
In the Court of Crimson King, King Crimson at 50 features clips and images of the band in the 1960s, showing their transformation. These are not just a jaunt down memory lane but offer more context for the music that was carved out for an audience who craved it. But what does the music mean, and why does it exist? It is an answer that Robert Fripp has devoted his entire existence to. Throughout the film, Fripp is always there for his band, and they are there for him. Each personality comes across with honesty and humility as they encounter age, death, and performance without compromise and on their terms or stage of choice.
King Crimson is a type of symphony, and as said in the film, "music is a vehicle to end the silence." Whether one must suffer to arrive at what is possible, Amies reveals how this is perfection, even though members claim that being a member of King Crimson is like having a low-grade infection. Although the band has its rituals and its irreplaceable sounds and artifacts, which are kept in mint condition, the overall reign of Robert Fripp is the nucleus and the reality of its existence — a British man in a tie and vest with a brain for music and the ability to produce a sound that knows no limits.
The many musicians who grace the screen with their stories and memories, which all lead back to Fripp, are the film's grit and frame the filmmaker's intentions to understand how King Crimson has reigned for so long and so well. But, of course, even Amies must take his beating from Fripp, which in its way is that backhanded compliment and seal of approval because "the only thing that matters is the work, so when it's left behind, it's good and makes the world better and people happy." I would say that is the case for In the Court of Crimson King, King Crimson at 50.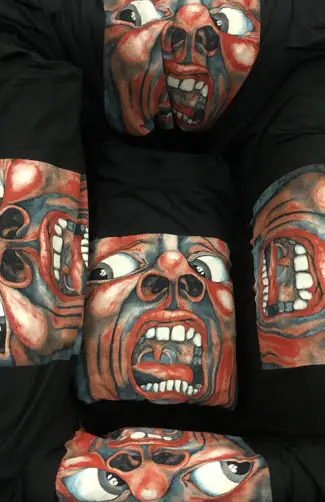 "…good lighting and direction..."