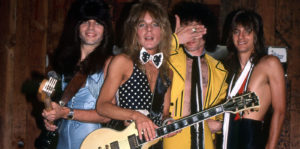 The closest I've ever come to playing a musical instrument is Guitar Hero. That game was a rush, but I'm sure it's nothing like playing in front of thousands of adoring fans. Randy Rhoads was a true guitar hero. As a huge fan of rock music, I'm almost embarrassed to say that I didn't know his story until after watching director Andre Relis and writer Michael Bruining's Randy Rhoads: Reflections of a Guitar Icon.
Rhoads was a guitar god in the mold of someone like the late, great Eddie Van Halen, but you would likely get a scowl if you tried to tell Rhoads that. The two were rivals, so it didn't help that Van Halen soared to fame at a time when Rhoads was stuck in his local, seemingly going nowhere band of Quiet Riot. Yes, "Cum on Feel the Noize" Quiet Riot, but he was in the band before they gained notoriety by becoming a one-hit-wonder. It should be noted that "Bang Your Head" is a memorable song too, but I don't believe that it gained the pop status of the aforementioned Slade cover.
More than two-thirds of the one-hour and twenty-five-minute runtime of Randy Rhoads: Reflections of a Guitar Icon is focused on Quiet Riot. With such a large portion of the interviews and archival footage devoted to them, it felt like this movie could've been titled Quiet Riot: The Randy Rhoads Years. However, there's already a different documentary called Randy Rhoads the Quiet Riot Years. We see how Rhoads rose to fame afterward with Ozzy Osbourne's solo band. Still, I wish that the filmmakers would have shown us what happened with Quiet Riot because the documentary does an excellent job of getting the audience invested in the band and their quest for success. Even though I know about their brief rise to mainstream popularity and lead singer Kevin DuBrow's death, it would have been interesting to hear about it firsthand from the band members.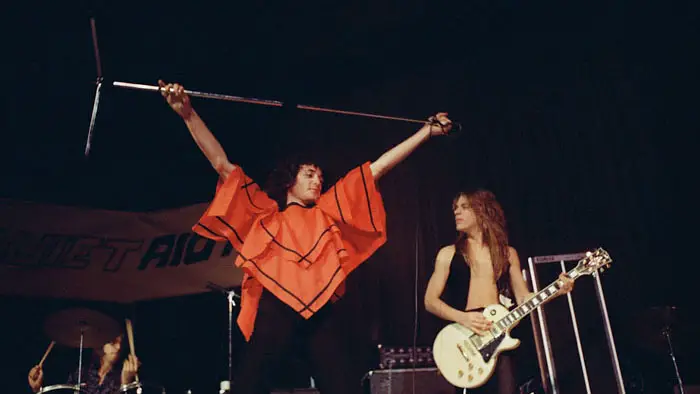 "Randy Rhoads was a true guitar hero."
Rhoads' mother was a music teacher with her own school, which is how he started to train night and day to become such a guitar virtuoso. Attending a concert by Alice Cooper (who he initially thought was a woman because of the name) is what got Rhoads hooked on rock and roll. He continually wanted to learn more and grow by still taking music lessons and learning classical music after already becoming a great guitar player. This seems like a common thread of other geniuses in different fields, such as Kobe Bryant, who was always working harder than everyone else while constantly asking questions of the experts.
It's probably a common misperception that people with exceptional talent are all rich and famous, but documentaries like this prove that it's simply not always the case. The gatekeepers in charge of things like record deals don't always get it right. I wish that more of the world would know about the creativity and greatness of Randy Rhoads, but at least we got a taste of it with songs like "Crazy Train."
Randy Rhoads: Reflections of a Guitar Icon is a fun and fascinating film for people like me who love rock. The movie is narrated by Tracii Guns, who is a guitar hero in his own right, having played in LA Guns and Guns' N' Roses. His voice and narration give the film a bit of a Behind the Music feel, but in a way that works.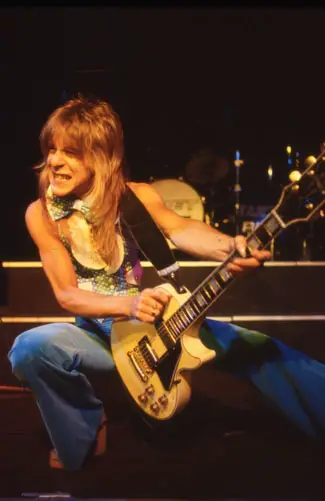 "…a fun and fascinating film for people like me who love rock."