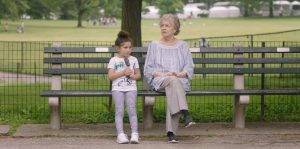 TRIBECA FILM FESTIVAL 2021 REVIEW! if i'm alive next week tells the story of Marjorie (Joyce Van Patten) after she's been dumped and banned from her boyfriend's apartment in New York City. When she is forced to move back in with her daughter, Kate (Jennifer Morris), son-in-law, Scott (Robbie Sublett), and granddaughter, Bella (Nora Figueroa), Marjorie realizes that things aren't like they used to be. However, she has a unique way of dealing with difficult situations, and the foul-mouthed 80-year-old does whatever she has to in order to survive.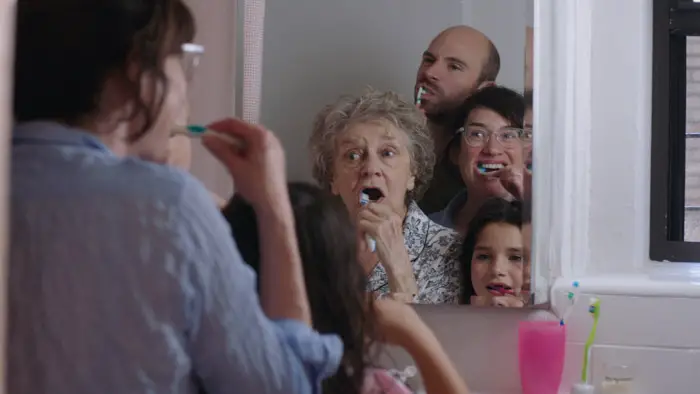 "…Marjorie…is forced to move back in with her daughter…"
It'd be a travesty not to mention upfront just how funny Van Patten is throughout the film. She has a way of filling the screen and making nearly every moment enjoyable. She's vibrant, energetic, and clearly possesses a passion for this project. Her enthusiasm leaps off the screen, inviting audiences to share in her joy. Literally from the moment she first steps on screen, Van Patten fills viewers with happiness and laughter that sticks with them until the end. We all know a woman around Marjorie's age who just refuses to give a s**t about what other people think. Van Patten helps create a cinematic representation of that person who is equally frustrating and lovable.
The actors surrounding the veteran thespian, including writers, directors, and producers Morris and Sublett, while technically used to supplement the leading lady, all find ways to make themselves equals. They are incredibly talented and bring just as much hardiness and gusto as Van Patten, creating an ensemble cast that raises the bar and delivers endless laughs. It seems impossible that every moment throughout if i'm alive next week has comedic value, but Morris and Sublett, in more ways than one, ensure that they do. This warm approach connects viewers to the characters and their humorous pitfalls.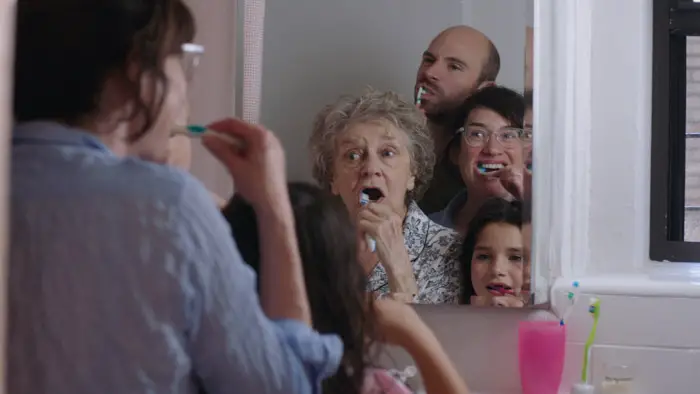 "…the pickup I needed to start my day and propel me forward..."