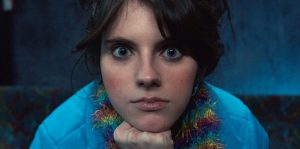 There's nothing particularly exceptional about directors John Carlucci and Brandon LaGanke's comedy Drunk Bus. It doesn't reinvent the wheel, nor does it take you down unfamiliar roads. Yet as a straightforward romantic buddy comedy, it gets the job done. Chris Molinaro's screenplay offers enough warmth, raunchiness, and laughs to ensure that the film works as both an off-kilter date movie and a "let's get together with my college buddies and get drunk" flick.
"Inspired by real s*it" that must've taken place in 2006 (since that's when the film is set), Drunk Bus follows Michael (Charlie Tahan), a young campus bus driver, delegated to the rowdy late shift. The poor sap is getting over a break-up with the religious Amy (Sarah Mezzanotte) and lives with an invasive "old loser," Josh (Zach Cherry). To make matters worse, Amy is about to come back to town.
One night, after getting punched in the face, he meets Pineapple (Pineapple Tangaroa), his temporary security guard. Pineapple is Samoan, massive, covered in face tattoos, his ears sagging from humongous earrings. Pineapple finds out Michael's a virgin and is determined to remedy that. He also gets Michael to stand up for himself while Michael introduces Pineapple to the repetitive, Groundhog Day-like routine of bus driving. Hilarity and unexpected turns into dark territory ensue.
I wish there were less emphasis on scatological humor: a drunk girl poops on the bus within the first 20 minutes, and then the stink is referred to throughout the rest of the film. An "inside out vagina" is discussed. Molinaro doesn't seem to entirely trust his audience, unnecessarily filling in gaps with expository dialogue, slowing down the momentum to explain Josh's sex offender background, or deep dive into Michael's history with Amy. He also favors cheesy lines, like "You gotta make sure the parts fit before you commit" or "This bitch is getting crunk."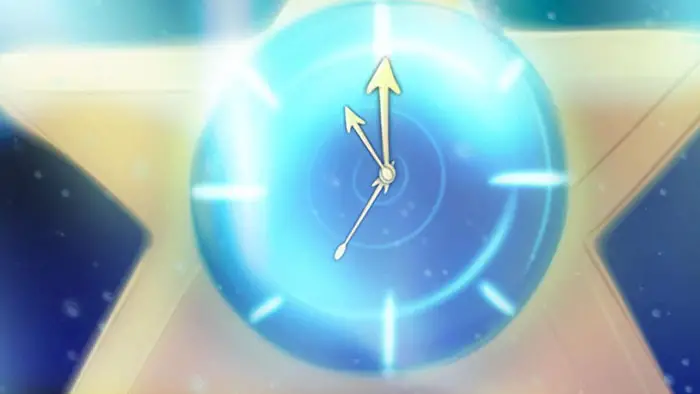 "…Michael, a young campus bus driver, [is] delegated to the rowdy late shift."
Throughout it all, Charlie Tahan is believably nerdy and charismatic as Michael. Pineapple Tangaroa is charming, quoting The Rock, teaching everyone wise life lessons while harboring secrets of his own. Together, they make for an oddly compelling duo. They form the heart of the narrative, allowing viewers to remain rooted in their journey, even if the lowbrow comedy pulls them out at times.
But Drunk Bus does contain moments that will cause one to smile; though spit-takes are rare: a tongue-piercing scene; a visit to the local drug dealer, Devo Ted (Dave Hill), a character whose apartment is like a zoo of quirk; Michael's fuc*ed up first sexual experience; and then there's the tragic, wheelchair-bound Fu*k You Bob (Martin Pfefferkorn).
Some scenes are fluid and believable and funny: from little things, like Pineapple's affection for Ryan Gosling, to bigger ones, like the central camaraderie. Other scenes, such as Pineapple creating an instant party in the bus with a mere iPod (and getting two girls to kiss, and consequently getting to drive the bus), stretch the believability factor. If Pineapple was, indeed, hired to protect Michael, he's being quite selective, breaking up arguments in the back of the bus, but doing nothing when Michael is being blatantly harassed in order to teach him how to stand up for himself.
Akin to a bus that provides temporary shelter from the cold, Drunk Bus is cozy and familiar, but 100 minutes proves to be just enough. I was ready to pull the cord towards the end of this fun, somewhat bumpy ride.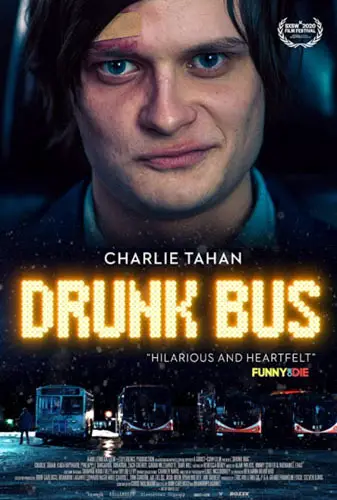 "…will cause one to smile..."