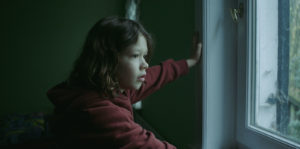 Human Factors is an allegory about the complexity of sustaining a healthy and happy household. Writer/director Ronny Trocker explores the impact of unconscious behavioral traits of the family members the story follows, which, in turn, breeds distrust and contempt within the family unit. The filmmaker hides these elements in plain sight, which he conclusively displays through a fascinating and painful climax.
Jan (Mark Waschke), wife Nina (Sabine Timoteo), daughter Emma (Jule Hermann), son Max (Wanja Valentin Kube), and pet rat Zorro arrive at their seaside vacation home for the weekend. Shortly after arriving, their house is invaded. No one was harmed, and eventually, the family seems to walk it off. But what they don't see coming are the cracks and fractures in that familial scenario that a relatively unrelated event can rip apart.
There is no way to explain or describe Human Factors. Just like factors that can't be evaluated in real-life, the film doesn't have an explanation for everything. The opening sets up a mystery-thriller, but it turns out that this isn't about investigating that case but exploring several themes of family bonds and the cracks they are prone to. The invasion is used to lure the audience into this highly symbolic movie, loaded with metaphorical sequences and dialogue while having viewers intrigued about how things will conclude. In a sometimes puzzling narrative, the film examines how the invasion is just a catalyst for a chain reaction that loosens up the remaining connections in an already splintered household.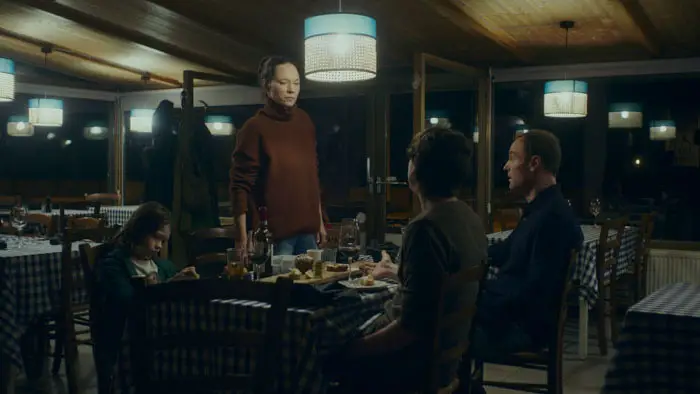 "…the cracks and fractures in that familial scenario that a relatively unrelated event can rip apart."
To help viewers get to the crux of it, Trocker uses shifting perspectives of each family member, even the pet rat, to view their interpretations of that fateful night. The feature goes back and forth in a non-linear fashion and unravels the characters' emotional ruptures, entirely unrelated to the invasion, thus, effectively changing the narrative's purpose. The filmmaker has cleverly imitated Rashomon but has also added his own mark. The shifts between times aren't readily apparent, keeping the audience guessing until the end. He physically detaches Jan, Nina, Emma, Max, and even Zorro from one another to capture their mental states individually. He intelligently leaves breadcrumbs to dive into these characters' heads through simple conversations.
For instance, the couple fights over Jan's new project for their advertising firm, which is politically motivated. Then there's the troubled teen, Emma, who is angry over her parents' lack of empathy for her poor performance at school. And the youngest, Max, is a child who is clearly facing neglect amidst all the other chaos happening in his family. These past issues are now beginning to take a toll, but is it because of the invasion, or have things finally come to a head? Human Factors adds these themes of distrust, dilemma, lies, betrayal, dishonesty, and loss of love in relationships via subtle and cleverly placed metaphors, thus leaving the audience to come up with individual interpretations.
From the first scene, the movie comes across as intense, having a noir-like atmosphere. The music is a bit eerie, and tension between the characters is constantly building, making it a dark drama. The puzzle of invasion and its connection to the family's relationship troubles further adds to the emotional coldness. There isn't any nail-biting moment, but there's a visible bitterness in the narrative, which intentionally makes you uncomfortable.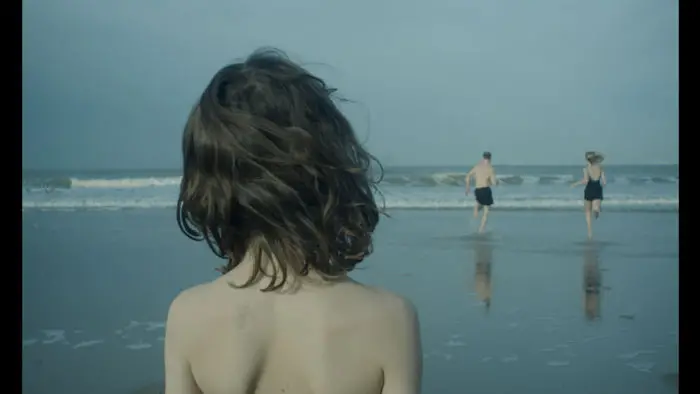 "…comes across as intense, having a noir-like atmosphere."