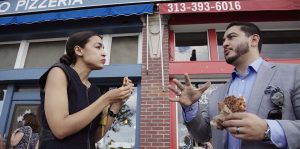 Another problematic issue is the Progressive purity test. The essence of politics is compromise. Sometimes it's necessary to blur the lines of your ethics and do a cost/benefit analysis focused on the outcome. Governing is a dirty business, not meant for those who are pure. Candidates required to pass a purity test are simply not effective in American politics. Bernie Sanders stood by his principles for decades, refusing to negotiate away from his positions' righteousness and accomplished almost nothing legislatively in his political career. You can be a wonderful human being or an effective politician, but not both. Effective politicians don't have the luxury of pure ethics. If the thought of sullying yourself in this fashion is insurmountably repugnant to you, then you're not qualified to be a politician. We depend on our leaders to be people who can sometimes stray outside those lines in favor of the greater good. Ideological purity in politics is a dangerous litmus test that can actively work against the greater good, as we've seen.
Spoiler alert: Gretchen Whitmer won and is leading Michigan brilliantly through the Coronavirus pandemic. Instead of being, as portrayed here, the corrupt establishment candidate, she's been a liberal stalwart, a blue dot in a red state, and has vexed the alt-right so much that 13 white supremacists were arrested in a plot to kidnap and kill her.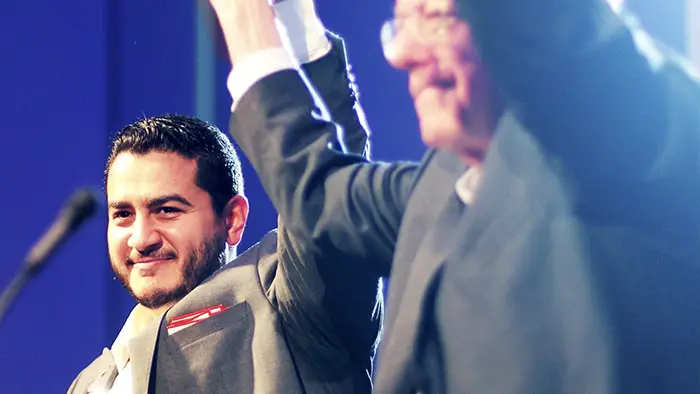 "…a captivating look…at the bizarre circus that is American politics."
The provocatively titled documentary paints the plucky El-Sayed campaign as David taking on the Goliath of the Democratic Party, but that's the wrong fight. There's a clear negative push in this country toward destructive nationalism, xenophobia, and oligarchical patriarchy with "Handmaid's Tale" religious overtones. That's not America, and the real fight should be to pull us back from that edge, and once that's done, then settle out the Progressive versus Moderate Democrat debate. Most Democrats would love to live in a world that was open to those ambitious Progressive ideals. We simply don't, at least not yet, and to frame the struggle as being Progressives versus Moderate Democrats is to miss the point entirely.
In 2020, El-Sayed worked on the Joe Biden-Bernie Sanders Unity Task Force on health care. He's here to stay. Watching How to Fix a Primary, one cannot help but admire El-Sayed's young grassroots campaign staff's passion and energy. However, they can be irritating as well. In what can only be described as a generational affectation, they are frequently petulant, sometimes to the point of tears, about the system's unfairness, and it's counterproductive. Of course, it's unfair, but the odds of winning if you don't play are zero. Find a way to succeed anyway. Unquestionably, these are the people we need to do this work in the future, and hopefully, they will stay engaged in politics. Early disappointments will sharpen and focus them, and give them the experience required to succeed in future campaigns. The filmmaker used the word "fix" in the title to mean "rig," but there's also a guide here outlining mistakes made and how to learn from them. Perhaps we can optimistically also suggest the title means "fix" as in "repair."
How to Fix a Primary is an essential document for this moment. It lays out the contradictions within our primary system and is a captivating look at the earnest, well-intentioned campaign of Abdul El-Sayed, and at the bizarre circus that is American politics.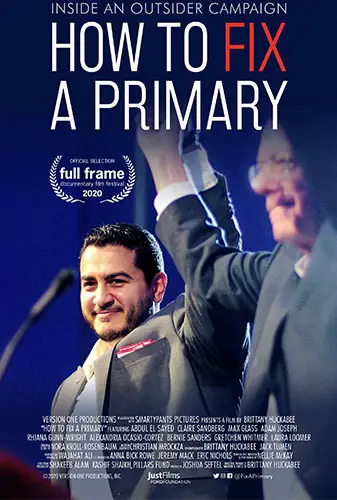 "…the essence of politics is compromise."