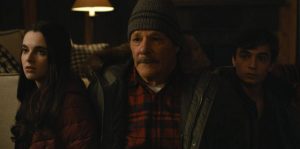 Around the holidays, families come together and argue with one another, relationships and aspirations are re-evaluated, and thieves come out of hiding. Yes, this setup has been done time and time before. But those averse to watching another standard home invasion title will be elated to hear that writer-director Maria Bissell's feature debut, How to Deter a Robber, is anything but a conventional romp.
The quirky comedic thriller begins with Madison (Vanessa Marano) inviting her boyfriend Jimmy (Benjamin Papac) over for a family dinner. Unfortunately, it doesn't go as planned as the escalating tension between Madison and her mother (Gabrielle Carteris) boils over. Madison is not happy that everyone is having a laugh at her expense. To escape the unrelenting humiliation, she storms off to the garage with Jimmy. Here, Madison sees a light on next door, which is strange because the neighbors are out of town. Acting out of sheer boredom and slight curiosity, the couple goes to explore the house.
Since the house appears untouched, Madison and Jimmy work to determine if the lights turning on and off are the result of something supernatural. They use an Ouija board to summon any spirits and pass out drunk not long after. The couple wakes up to find the house robbed and alert the authorities, only to be under suspicion immediately. But that suspicion simmers down when more robberies take place all over the county. With Madison's parents out of town, she and Jimmy are staying with Uncle Andy (Chris Mulkey), and it isn't long until Madison and Jimmy must defend the house from the thieves, Christine (Abbie Cobb) and Patrick (Sonny Valicenti).
With How to Deter a Robber, Bissell shows absolute control of tone, deftly balancing wacky humor and mild suspense. The comedy is primarily character-driven, which is effective because the main couple and the two thieves have fun chemistry. Initially, Madison's naiveté and assertiveness are comically overdone. However, her intensity gradually becomes endearing, and she adapts to the perilous situation at hand with an inflated sense of fortitude.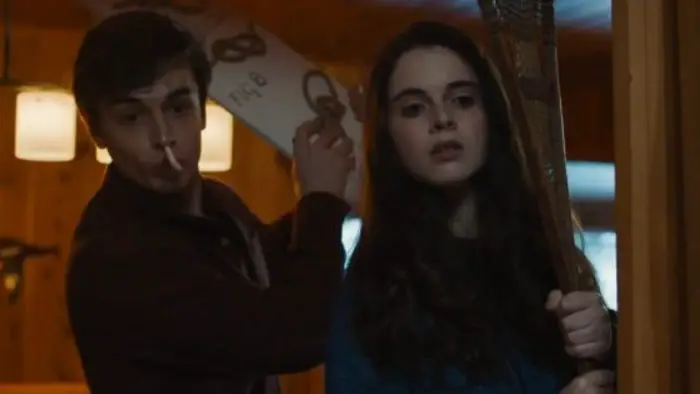 "…it isn't long until Madison and Jimmy must defend the house from the thieves…"
Marano delivers an utterly delightful performance. Jimmy, on the other hand, is clumsy and immature, but he genuinely cares for Madison. Papac interacts well with his polar opposite, retaining Jimmy's likability even when his general recklessness impedes the long-term success of his relationship prospects. Christine is soft-spoken and scatterbrained, while Patrick is tetchy and erratic. Cobb and Valicenti are superb in their roles as the eccentric robbers who are always at odds with each other. Mulkey plays Uncle Andy exceptionally, with a calm, cool demeanor.
How to Deter a Robber is at once a teen drama, a home invasion thriller, and an ill-fated romance. The threat of violence lingers faintly among the rollicking, making for a fun time. But, the tension never reaches a terribly high point, which is a problem because the shock of violence and the aura of dread never fully develop.
Bissell's screenplay is clever, providing the actors with dialogue befitting their characters and contrasting personalities. At one point, a composed Uncle Andy says to Madison, "Your very presence in this house is enough to deter a robber." Yet, when all peaceful solutions fail, he is not against arming the ungainly teens with weapons.
The director also proves masterful at deadpan comedy, with several funny sequences. She also plumbs the depths of the characters and explores the poignant moments touchingly. Yet, for all that is impressively handled, the story goes in too many directions, and the stakes are never fully realized. That being said, How to Deter a Robber is a wonderfully zany and energetic spin on the home invasion formula. It is a memorable debut, and I can't wait to see what Bissell does next.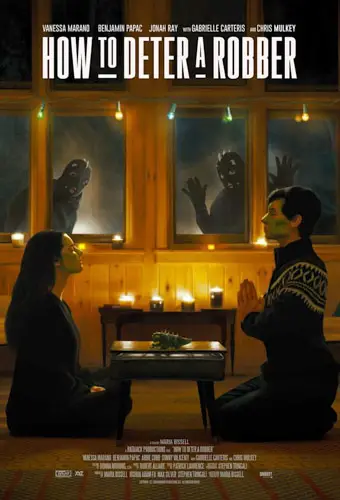 "…anything but a conventional romp."