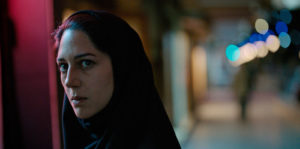 The brilliance of Holy Spider is how it takes all the gripping, lurid suspense of the serial killer thriller, turns it on its head, and takes it to the next level as symbolic of a corrupted, misogynistic society. Men are literally killing women and celebrated as heroes, while women who would do anything so much as raise an eyebrow are pilloried. The kicker is that it isn't an allegory — it is close to real life. The feature is based on real events from 2001. The story is well known in Iran, already having been the subject of a documentary by Maziar Bahari and another narrative movie in 2020.
The decision to humanize the killer is one we rarely see. Audiences often seem to prefer a one-dimensional monster. But it is critical to the plot here because the point is that aspects of the culture itself are the real killer of women. This isn't just good filmmaking, it is profound filmmaking.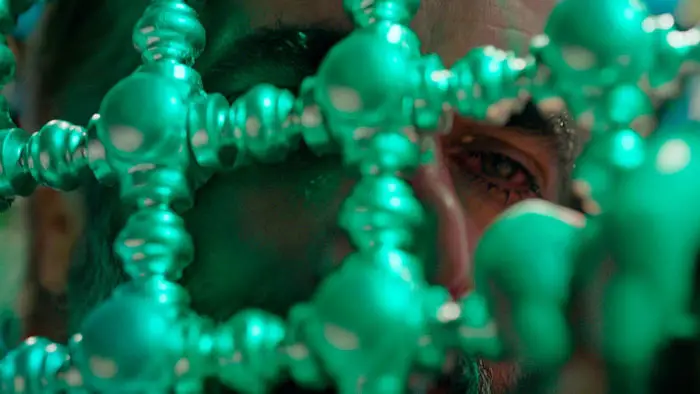 "This isn't just good filmmaking, it is profound filmmaking."
Iranian-born Abbasi, now an expatriate, is no stranger to acclaim — Holy Spider was nominated for the Palme d'Or at Cannes, and his previous film Border was nominated for an Academy Award in Makeup and Hairstyling and won Un Certain Regard at Cannes. Zar Amir-Ebrahimi turns in an amazing performance as Rahimi, determined and exasperated, simultaneously scared and brave.
Holy Spider has the kind of searing, uncompromising social commentary that is rarely done to such perfection. It is a kind of showing by doing that lets you see the horrific struggles many women go through on a daily basis but is delivered in a way that is impossible to ignore. The direction, editing, and sound design are all top-notch. This movie draws you in and is, by turns, thrilling, horrifying, and surprising.
Holy Spider played at the 2022 Cannes and Toronto International Film Festivals.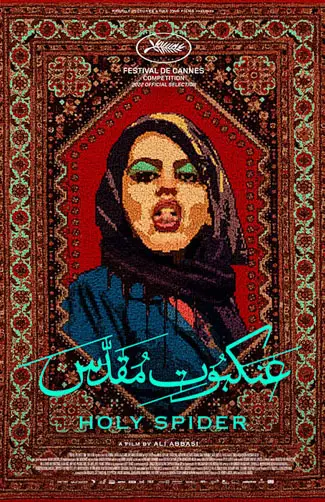 "…symbolic of a corrupted, misogynistic society."