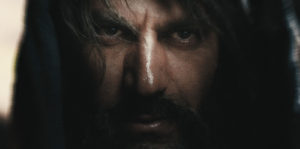 One of the most controversial moments in the Bible comes to life in writer-director David Helling's His Only Son. The feature film recounts that fateful moment on Mount Mariah between the father of Israel and what he must do to his only son, Isaac. I'll just say I'm very familiar with the story of Abraham and Isaac, and I have a Master's degree to prove it. Abraham (Nicolas Mouawad) was one of the few men directly connected to God.
The movie opens with God telling Abraham to sacrifice his miracle of a son, Isaac (Edaan Moskowitz), on an altar on Mount Mariah. On this three-day journey, Abraham's heart weighs heavy as the man of faith questions it and the divine voice he followed as a young man. Then, in flashback, Abraham recounts the story of long ago when he was known as Abram and his wife, Sarah, was Sarai (Sara Seyed). God promised Abram that he would be the father of a great nation, but to this point, Sarai was unable to have a child, and both were way beyond child-bearing age. Which begs the question, why would God want Abraham to sacrifice his only son when God promised a fruitful future for his descendants?
For the most part, His Only Son is a faithful retelling of the father of Israel. The first half is almost too straightforward, never wavering from the most common interpretation of Abraham's life. Helling takes artistic and literary license by opening the story with the sacrificial journey and then fills in the blanks through flashbacks along the way.
Abraham and Sarah's life is one of faith and patience. As you know, the pair could not have children, and in a moment of weakness, Sarah gave Abraham over to her handmaiden, Hagar, believing that's how God's prophecy would be fulfilled. But, unfortunately, this decision would come to haunt them later.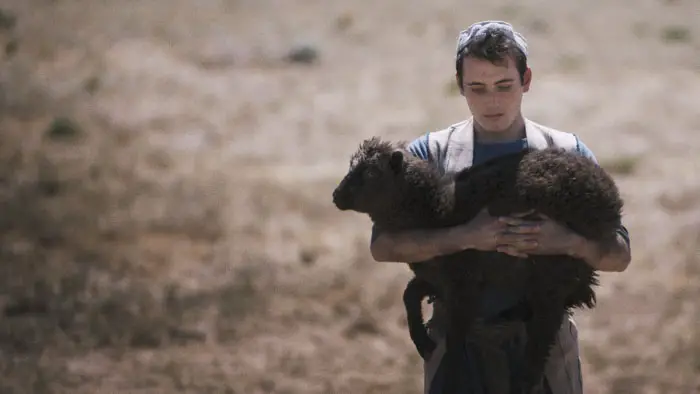 "…that fateful moment on Mount Mariah between the father of Israel and what he must do to his only son, Isaac."
Writer/director Helling gets the narrative right for his hour-forty-five film. Based on the title, you know that the story takes a Christian bent, particularly in its conclusions. The real question is, how well does His Only Son make the connection between the fate of Isaac and the ultimate fate of Jesus? Not to give away the ending to this many millennia-old tales, but Helling does a good job making that connection, though I would have liked greater weight there. Almost like the majesty of Charlton Heston as Moses standing heavenward holding the Ten Commandments, but maybe I'm asking too much.
Overall, His Only Son feels professional and cinematic, a criticism I have always had with faith-based films over the decades. Here, the sets and costumes look authentic. It also helps that most of the story takes place in the desert. Then again, what faith-based film doesn't have to employ indie film techniques?
That said, Mouawad and Seyed give fantastic performances. Abraham was not a beloved hero as he walked through the desert, but a flawed man who made almost unforgivable mistakes to get to this point. The confrontation between Abraham and Sara about his "infidelity" is quite chilling, as I imagined it would be from studying the story so many times.
For Christians looking for new Biblical stories this Easter, you won't go wrong with His Only Son. The film faithfully tells Abraham's story along with a very Christian ending and top-notch indie storytelling.
For screening information, visit the His Only Son official website.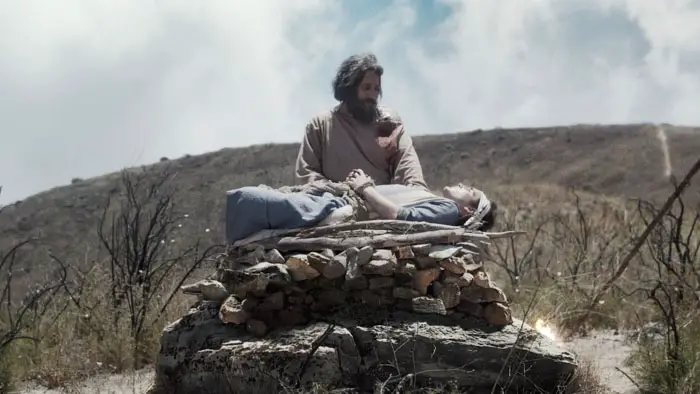 "…feels professional and cinematic..."