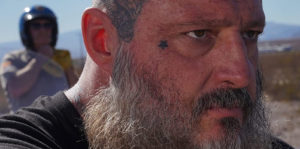 Dillion Dilligaf has found success as a stand-up comedian. His droll delivery allows everyone to understand his perspective and laugh. He founded the "Blue Zone Comedy Tour," which featured only handicapped comics, to great fanfare and reviews. Director Mark Savage gives Dilligaf his first starring role in the action-thriller Hell's Coming For You. The film was co-written by Savage and Dilligaf, alongside co-star Tim Chizmar, so Dilligaf's performance should feel like a natural fit, right?
Hell's Coming For You begins with the retirement party of Liam Hell (Dillion Dilligaf). All his associates are there, including best friend Eddie (Tim Chizmar), Kandy (Trista Robinson), Sinn (Nicholas Cvjekovich), and Dwarf (Jeremiah Benjamin). Also in attendance is Liam's neighbor from across the street, Amanda (Tonya Todd), and her son Zach (Legend Adams). As a welcoming gesture, Amanda baked Liam a pie. The two have a lovely chat and immediately form a bond.
Unfortunately, Amanda's current boyfriend is unhappy that the pie was not for him. He leaves her the bruises to prove it. This is when we learn that Liam just retired from being the world's number one assassin. As such, Amanda's significant other is no longer an issue. But Liam's life gets turned upside when he receives news that the murder of his wife was actually a setup. Discovering who paid for it and why sends Liam and Eddie down a vicious and bloody path of revenge.
Hell's Coming For You is a lot of fun, but it has some issues. The dialogue often flat-out remarks its themes or messaging. Instead of showing how lonely Liam's been without his wife, it is stated several times over. Instead of witnessing the love and care she puts into baking her goods and then seeing Liam light up when eating it, we are just told how good the pie is. This makes a portion of what happens before the vendetta kicks in dull.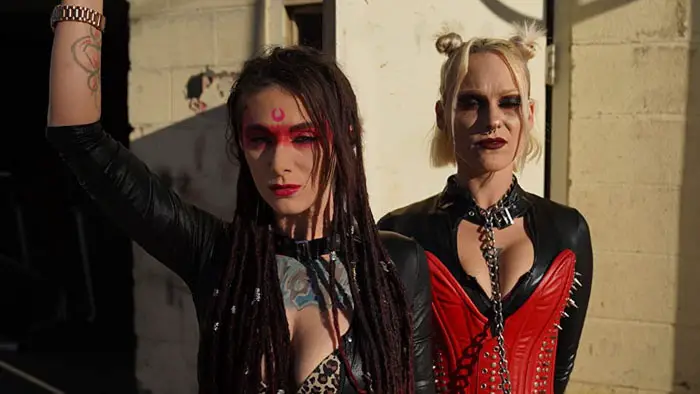 "…sends Liam and Eddie down a vicious and bloody path of revenge."
The other flaw is one scene in particular. Eddie hires sex workers for Liam as part of the festivities. This sequence goes on for far too long and offers nothing to further the plot of any character arc. Excising it would get the runtime right to 90 minutes and allow the story to flow much smoother.
With that out of the way, Hell's Coming For You is an enjoyable experience. Savage builds up each action beat wonderfully. Liam and Eddie shoot, bash, punch, and explode through plenty of killers-for-hire. In one scene, Liam goes in after a giant of a man. The camera stays outside, and only the bloodied fingers are seen as they are tossed in the tussle. Was this done to save money? Maybe. Is the sound design good enough to sell the action without needing to see it? Absolutely. But, unsurprisingly, the climatic battle is the highlight. Every trick Eddie and Liam know is used, and the variety of deaths is satisfying.
In his first leading role, Dilligaf is good. When talking to Zach, the man is calm and caring. When bringing the pain, he delights in the mayhem. While a few line deliveries aren't believable, this is a solid start, and with some more experience, Dilligaf could become a reliable presence. Chizmar is terrific, bringing a great sense of fun and sweetness to Eddie. Tonya Todd brings the required amount of warmth and humanity to her part to make audiences understand why Liam is enticed.
Hell's Coming For You is not perfect, but it is fun. The action is well-executed, and the filmmakers use a nice variety to keep things engaging. The lead characters are interesting, especially the dynamic between Liam and Eddie. Plus, the ending concludes on the only note a plot like this could, adding a certain tinge of pathos to the whole thing.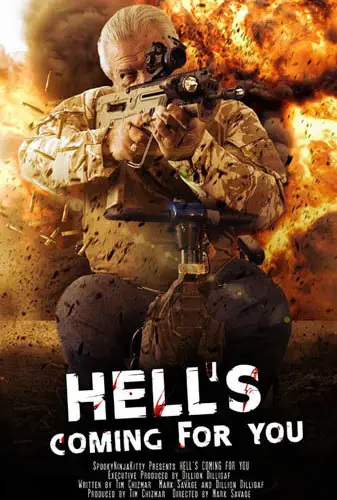 "…an enjoyable experience."