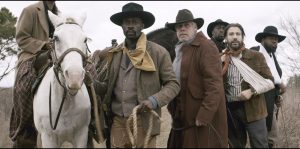 It's an example of niche storytelling. A story set during a time in history that period films have yet to touch. Wes Miller's Hell On The Border is one such film taking place just ten years after the end of slavery in the U.S. and the Civil War. We get a glimpse into what was happening with the newly freed slaves. His tale is "inspired" by the true story of Bass Reeves, who escaped slavery at the end of the Civil War and made his way to Arkansas in his journey to become the first black U.S. Marshall.
The film opens with Bass Reeves (David Gyasi) serving as a deputy to U.S. Marshall Franks (Chris Mullinax). The two have been tracking an outlaw on the run, Charlie Storm (Ron Perlman). Storm's horse is stuck in a pit of mud, and to keep his clothes clean, Marshal Franks orders Reeves to drag Storm out of the mud.
"The law put me in chains, and the law set me free."
Our pair, plus Storm, arrives in town just in time to witness Judge Isaac Parker's (Manu Intiraymi) brand of expedient justice during a public mass hanging of a half a dozen recently convicted criminals. It's a good day for executions, but one man, Bob Dozier (Frank Grillo), is still on the loose. As a thumb in the eye to Isaac's, Dozier sends the severed head of the last Marshall to come after him. Determined to catch Dozier, not a single volunteer is willing to lose his life going after him. Only Bass Reeves will put his life on the line to find the infamous criminal. But just before Judge Parker can make him an official Marshall, he is reminded that it's illegal for a black man to be lawmen, even though they claim to be a more "progressive" state.
Parker sends Reeves anyway on this dangerous hunt and allows the recently captured Charlie Storm to be his deputy. Reeves accepts this fool's errand and finds not help but hindrance from the other Marshalls. Pretty typical for a western. To capture the outlaw Dozier, Reeves fights prejudice from everyone and manages to win over a few allies along the way. Fortunately for Reeves, he happens to be the best gunslinger in the West.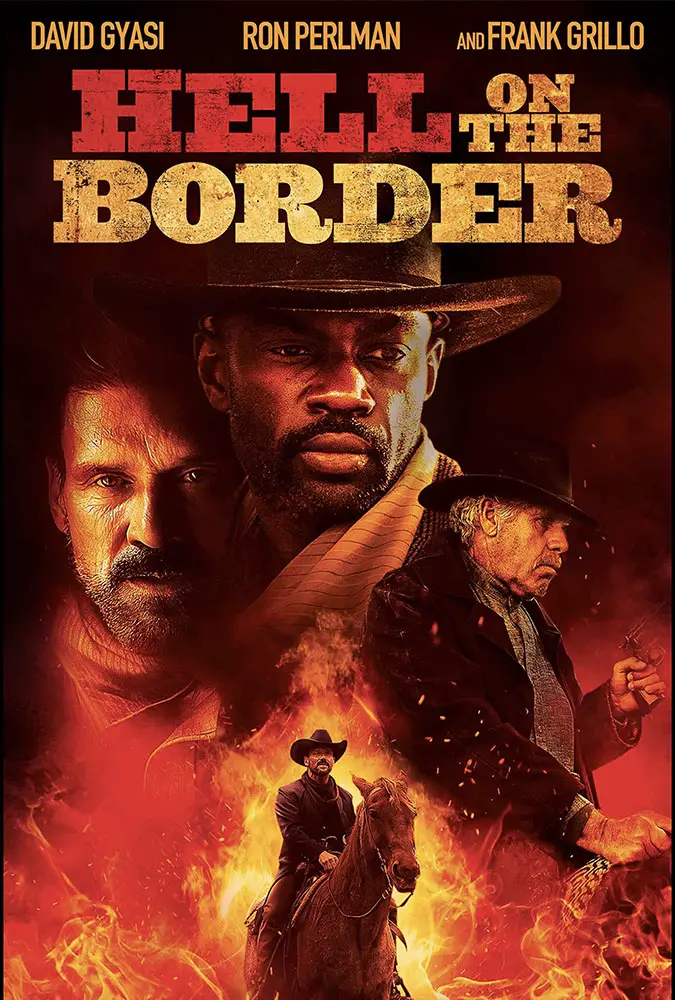 "…just ten years after the end of slavery in the U.S....what was happening with the newly freed slaves."