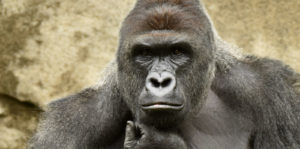 I love zoos. One might even say I'm somewhat pro-zoo as zoos, aquariums, and preserves give us access to nature and animals in ways the internet simply can't. Erik E. Crown's documentary, Harambe, challenged my views on zoos or the "captivity industry." Sometimes, we need our views challenged.
Harambe refers to the infamous western lowland silverback gorilla displayed at the Cincinnati Zoo. You may have heard the story. You've undoubtedly seen the memes. In 2016, a young boy climbed into the gorilla enclosure, and Harambe was seen protecting, though officials would say harming, the child. Viral video footage shows Harambe dragging the child through the water, grabbing him by the shorts, and engaging in other behaviors that would question the supposed "violent" actions of the gorilla. Believing they had no other choice, the zoo officials and law enforcement killed Harambe for the boy's safety.
Harambe's death sparked a massive debate that went far beyond the mainstream news media. The slain silverback became the face of thousands of memes and short videos regarding injustice and unjustified death. Harambe's death resonated with the world. Questions quickly mounted. Was the boy in any real danger? Whose was at fault, the parents? The zoo? Why did Harambe have to be killed instead of tranquilized? Should animals be caged up for the rest of their lives? Does the lack of freedom and tight enclosed spaces do permanent damage to animals? Should we even have zoos in the first place?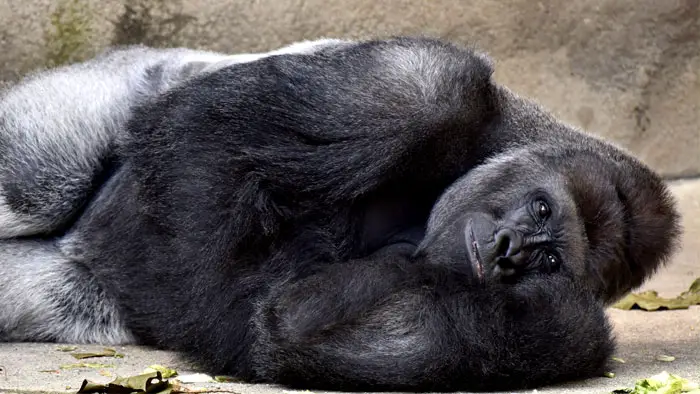 "…the zoo officials and law enforcement killed Harambe for the boy's safety."
It's best to start by saying that Harambe is solidly anti-zoo. Yes, the other side is not represented fairly, but I'd suppose the pro-zoo arguments have been well-represented for the past century or two. The film's strength is that it represents its case in an interesting and engaging way. One of the most potent arguments is the condition known as Zoochosis. Just how do cages, enclosures, and man-made habitats affect these animals? Gorillas are considered nature's gardeners, but what effect does not engaging in one's natural behaviors have? Zoochosis can be seen in repetitive tick-like behaviors and noticeable depression in the animals.
Harambe does not push the limits of documentary filmmaking in any way. It presents its case without any flashy cinematic flare. Documentarian Crown interviews animal rights activists, including Dame Virginia McKenna and Will Travers from the Born Free Foundation, and personalities such as the film's narrator actor, Peter Egan, Dan Van Coppenolle, and Ian Redmond OBE.
The film also follows Harambe's personal photographer, Jeff McCurry. Before the incident, McCurry produced some of the most beautiful and iconic photos of Harambe. His death had a profound effect on him, and he began questioning and investigating the decisions made surrounding Harambe's death. McCurry's action led to a permanent ban from the zoo that benefitted from McCurry's photos.
Harambe is a very no-frills documentary, and I like it that way. I tend to take arguments more seriously when people simply express their opinions while not backed by the over-produced HBO-style machine. It's also much more even-toned than, say, a film like Blackfish. Some might criticize it for not going darker. Instead, Crown appeals to our intellect to make his case, and now it's up to us to make a decision or at least see zoos in a different light.
For screening information, visit the Harambe documentary's official website.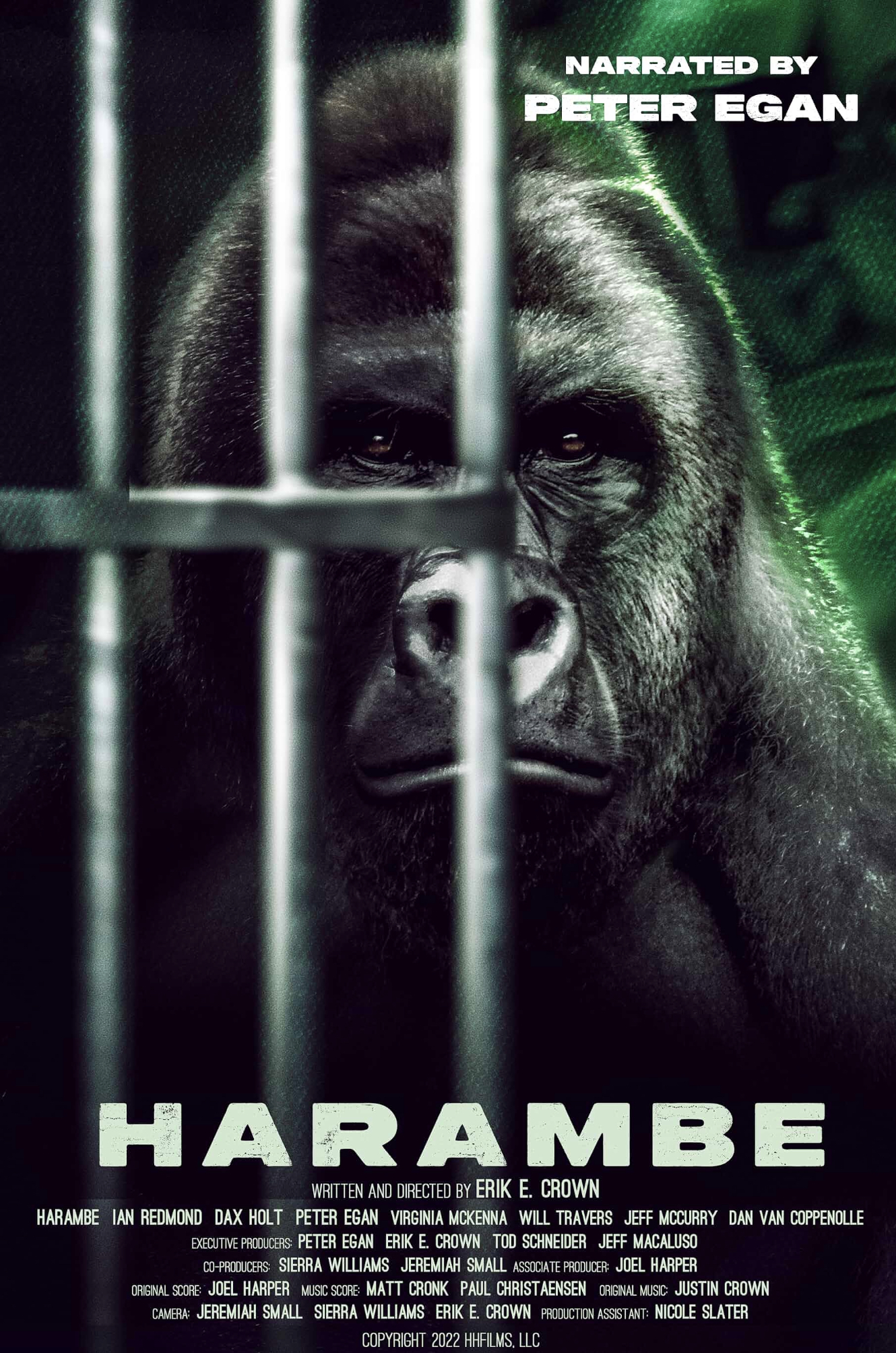 "…Crown appeals to our intellect to make his case..."