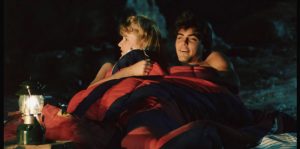 Grizzly II: Revenge has been the Bigfoot of bad movies since it was filmed almost four decades ago. The sequel to the 1976 title Grizzly (a blatant Jaws ripoff) was rich with lore but seldom spotted. The legend was that it had almost completed production in 1983, but one of the producers absconded with the budget, leaving cast and crew in Hungary where it was being shot.
In 1987, the infamous Cannon Films Studios (producers of quintessential 1980s and '90s horror and action flicks) were rumored to have picked up the movie, but when the company suffered financial woes, it was once again shelved. Some doubted its existence until a bootleg workprint emerged online in 2007.
In this version (other unofficial permutations included Grizzly II: The Concert and Grizzly II: The Predator), the scenes involving the bear (supposedly an animatronic bear that never worked) were not included, replaced by a puppet. Other elements include blank frames with sound effects of the proposed action and a score peppered with songs from Michael Jackson, who does not appear in the film.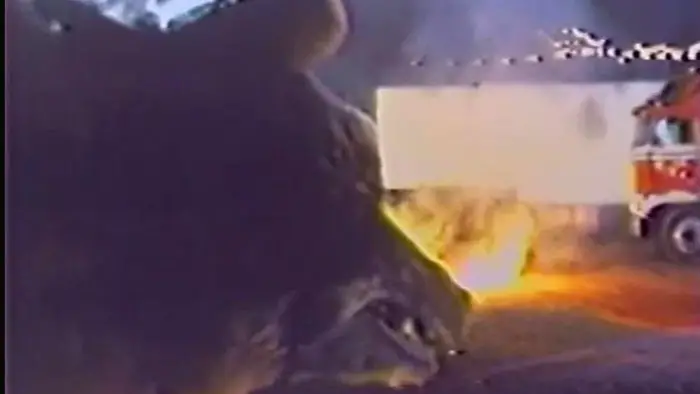 "…foregoes the safety of park attendees for the benefit of staging a money-making 'rock concert.'"
One of the producers, Suzanne Nagy, apparently retained the sole rights to the picture and mentioned plans to release it in its full glory to the public. Nagy had an ace up her sleeve to pique mainstream interest, for it served as the acting launchpad for one George Clooney and included roles from such top-tier talent as Laura Dern and Charlie Sheen. At the time, Dern had already a handful of prior movies but was only 16, and Sheen had apparently turned down Karate Kid to be in Grizzly II: Revenge. Their shared screen time (with Clooney) is all of about 5 minutes (despite top-billing in marketing materials). In their scene, the actors constantly talk over one another, sometimes all at once, before all three become the bear's first victims. But the film was not short on talent elsewhere: Louise Fletcher, John Rhys-Davies, 80s "it girl" Deborah Foreman, and Timothy Spall all have meatier roles.
And now, for the first time since it was created, we have the newly minted Grizzly II: Revenge.
I mention all of this backstory as it is far more interesting than anything you will witness in this slapdash, borderline-insulting re-release that was pasted together and vomited out to long-awaiting fans. It never aspires to a "so-bad-it's-good" level, with an incoherent narrative, contrasting high-definition new footage, effects straight out of Microsoft Paint, and nose-thumbing to just about every cinematic rule out there.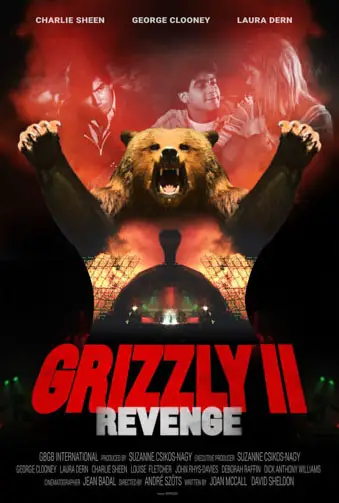 "…the Bigfoot of bad movies since it was filmed almost four decades ago."