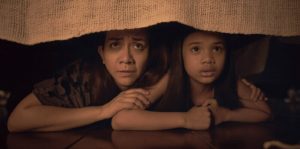 Grave Intentions is a horror anthology comprising of five segments and a wraparound to tie it all together. The wraparound, directed by Brian Rish and writer Jocelyn Rish, is set in a magical curio shop run by Madam Josephine (Joy Vandervort-Cobb). She's boxing and wrapping up items to send to customers. Each voodoo/magical item relates to the story she tells the audience. Vandervort-Cobb is a lot of fun in this role, though it does feel a bit stereotypical.
Story number one is The Bridge Partner, adapted from a Peter S. Beagle story by writer/director Gabriel Olson. Mattie (Beth Grant) is assigned a new bridge-playing partner, the mysterious Olivia (Sharon Lawrence). In their first game together, the team loses, which Mattie profusely apologizes for. Olivia tells her that it is okay but then whispers in hear, "I'm going to kill you." Now, Mattie is freaking out, unable to shake the feeling of dread the encounter left in the pit of her stomach. Her husband, Don (Robert Forster), tries to calm her down to no avail. Did Mattie imagine Olivia saying those things, or does she have something fatal in store for her bridge partner?
As an introduction to the kind of tales Grave Intentions presents, this short (originally produced in 2015) is a strong start. Grant is incomparable and easily proves that she should be a leading lady, though her character actor status has made her the bright spot in many a film. Lawrence oozes charm, vanity, and creepiness all at the same time. She does a great job at keeping audiences guessing as to her true motivations until the last minute. Forster is as dependable as ever in his too-brief appearance, and it was nice to get to see him in a project again after his death in 2019.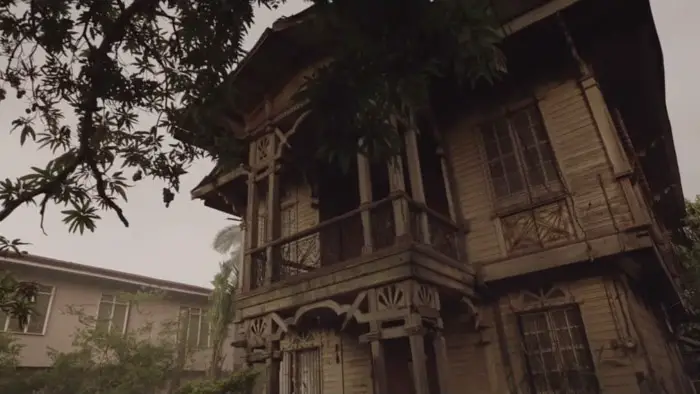 "Each voodoo/magical item relates to the story she tells the audience."
However, The Bridge Partner has one massive problem: it lacks an ending. Mattie and Olivia are having a conversation, and after a taut line from Olivia, it's over. Nothing feels resolved, nor does it seem like Mattie went through enough torture, real or imagined, to have a complete arc. This significantly hurts the project, despite all its good.
Next is another adaption, this time of a Michael L. Fawcett short. From writer/director Matthew Richards comes the second tale of Grave Intentions, The Disappearance Of Willie Bingham. The Australian government has furloughed the death penalty in favor of a radical new approach: violent criminals will have one limb amputated every few months. Which limb? Well, that is decided by the victim's family.
The first prisoner to go up for this "treatment" is Willie Bingham (Kevin Dee). His handler, George (Gregory J. Fryer), is from the government and intended to ensure Willie is never in much discomfort. Through George's narration, audiences gain insight into the slow deterioration of Willie's mental state and the disgust the family choosing the amputations begin to feel with themselves. Richard effectively creates something eerie and haunting, with a conclusion as horrifying as it is heartbreaking.
Segment three of Grave Intentions is Violent Florence. Florence (Charly Thorn) rescues a black cat from a group of teens poking and prodding it. She takes the feline to an abandoned building, where she idles away the time. Then Florence picks up the cat, and well, several horrific things proceed to happen.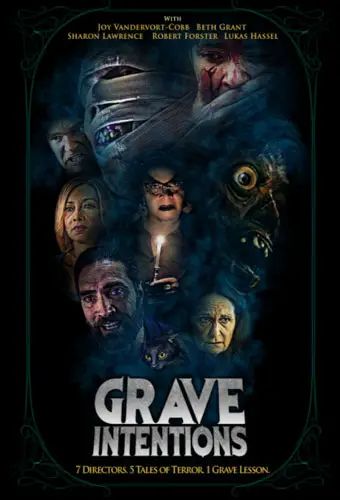 "…will be sure to scare genre aficionados in all the right ways."