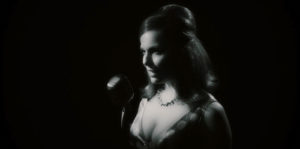 This version of Tinseltown tragedy has that lunatic swagger found in Larry Buchanan's best features. It drapes itself in Golden Age nostalgia but then busts out with raw outbursts of insanity. Mabel's character is both a grotesque parody and an honest depiction of what it is to be a film actress. That may sound like a paradox until you witness it, with the showbiz affectations suddenly dropping in moments of horrific clarity. It is also devastatingly funny, with really great lines accumulating like bee stings in a swarm.
The biggest hurdle many viewers will have giving Golden Vanity a chance is that it is essentially a one-woman show inside a film. This has been done before with great success. Just look at Without You I'm Nothing and The Telephone, even if no one saw those movies. The filmmakers do an excellent job of ventilating any claustrophobia generated by the format. Cinematographer Bryce Fortner uses many different angles and swooping camera movements that kick any monotony in the pants. The use of handheld shots works perfectly as it increases the feeling of ever-present intoxication.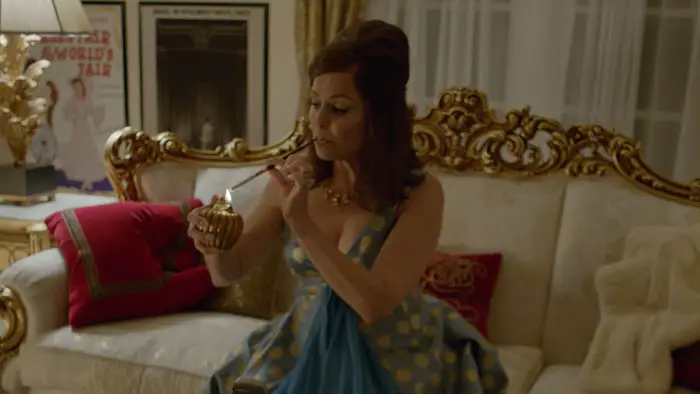 "…the full strength of the film lies in the woman herself…so you have no idea of the spectrum of her talent."
Instead of a stage, we whirl through Mabel's house under the fantastic art direction of Sally Baxter. The devil is in the details, and there are a lot of horns and pitchforks here, thanks to production designer Justin Allen. The made-up posters are some of the best since the fake grindhouse sheets in Rifkin's Chillerama. Also, there is the impact of the astounding score by David Gonzalez on key scenes. There are moments of great poignancy that the music makes mesmerizing.
Of course, the full strength of the film lies in the woman herself. Hardin may be well known for her work in The Office, but you haven't met Mabel yet, so you have no idea of the spectrum of her talent. Hardin's outstanding performance brings down the house, then soaks it in vodka and lights it on fire. Her vision of Mabel is heartbreakingly authentic while sporting the jagged edge of a John Waters heroine. Golden Vanity is the kind of film that lurks in the darkness, waiting to have its way with you if you drift close enough. I am daring you to watch this movie, so if you puss out, that's you.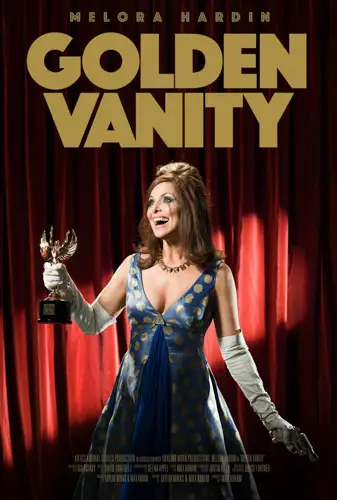 "…you will be wearing a grin and tonic throughout the running time..."