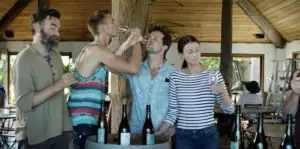 The next thing that pushes the film into the realm of greatness is the cast. Every actor inhabits their role with gusto and is thoroughly believable as their respective character. Weal plays Harry with the right amount of heartbreak and joy, proving that good things can come out of a bad situation. Barr is delightful as the wise but lonely uncle. He brings a lot of pathos and warmth to the part. George is sultry and sweet, making it easy to see why she'd tempt Harry so.
Davies is incredible as the fitness instructor, vacillating between the drama and comedy on a dime and selling every minute. Zilbert is only in a few flashbacks, but she imbues Fiona with an almost irresistible charm. But it is Easton-Knight who makes the biggest impression. She's subtle, funny, engaging, and handles each emotional beat with authenticity.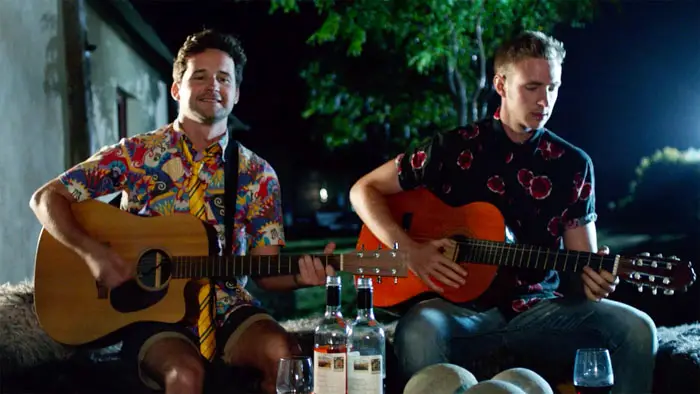 "…shows amazing promise…"
However, Getting Toasted does have a severe flaw, a turn in the narrative that does not work as intended. Unfortunately, to discuss this issue properly requires massive spoilers for each character's respective arc. So, to preserve the story as much as possible, this will be addressed somewhat vaguely; apologies if this causes confusion. Essentially, things come to a head, and Ants and Jess get mad at Harry. But their rationale behind this outburst ignores where they are staying, the wine they are drinking, the stranger who's now a friend, and the whole reason for the get-together in the first place. While it ultimately serves a purpose, the execution of their anger makes it seem misplaced and is especially not at the right time. Please note that the actors all handle these scenes perfectly, and this is a writing flaw, not one of their delivery.
Getting Toasted starts off swimmingly, with a simple setup, breezy dialogue, and a colorful cast of characters. Add to that the excellent camerawork and astonishing cast, and for most of its runtime, it is a 10/10. But an improperly thought-out character turn brings it down for a bit, though the last few minutes rebound pretty well. All in all, this shows amazing promise and has a lot to love, even if there are some problems.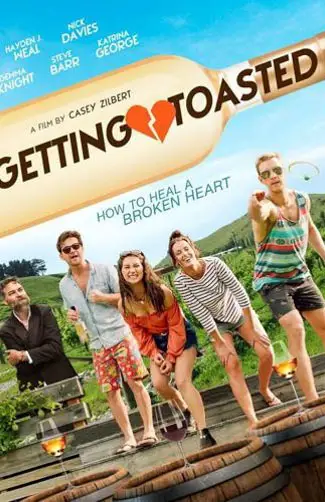 "…driven less by the plot and more by the characters..."