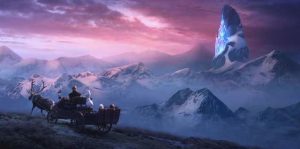 The sisters of Arendelle are back in Frozen II, but can they re-spark the magic from the original? Can lightning strike twice for Disney Animation? Will a new song arise that will play on endless loop emanating from the mouths of our children? Oh, you betcha.
The film opens in the past when Anna (Kristen Bell), Elsa (Idina Menzel), Queen Iduna (Evan Rachel Wood), and King Agnarr (Alfred Molina) are a happy family (i.e., Elsa hadn't tried to kill Anna yet). Queen Iduna tells the story of a far off enchanted land where Anna and Elsa's grandfather hoped to broker a trade relationship between Arendelle and the inhabitants of that land. But a mystical force prevented peace when fighting broke out, and the force surrounded it with an impenetrable mystical fog that separated them from outsiders and trapped the inhabitant for decades.
The story then jumps ahead not too far from the events of Frozen. Elsa is now the strong and benevolent Queen of Arendelle. Everyone's happy and content with their queen and all the good she's brought to the kingdom. Anna and Kristoff (Jonathan Groff) are more than capable advisors for Elsa, and on the side, Kristoff is looking for a chance to propose to Anna. Olaf (Josh Gad) is the same, wacky old Olaf from before.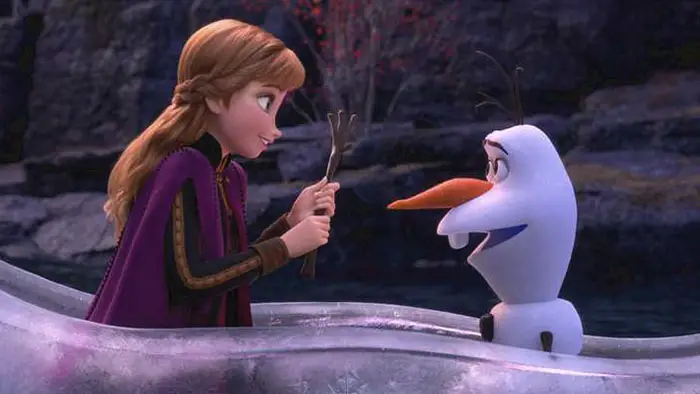 "…there's this strange voice that sings, almost calls to her at night, drawing her to the magic impenetrable mist…"
Everyone's happy, right? All except Elsa, who still has questions about herself and her destiny. Plus there's this strange voice that sings, almost calls to her at night, drawing her to the impenetrable magic mist to the north. It is there that Elsa awakens a spirit that trapped the enchanted land long ago and is now about to cause a tremendous environmental calamity that forces the citizens of Arendelle from their homes. Meanwhile, Anna is upset that Elsa went off on her own and mistakenly riled up the spirits. The two swear they'll no longer keep secrets from one another.
Our gang of friends now head to the north to figure out what's happening and hope to save Arendelle. Along the way, the quartet will sing songs, escape a few monsters, and face their most dangerous mystery that may tear the friendships apart. They'll also meet new friends like Lieutenant Mattias (Sterling K. Brown)—who was trapped in the enchanted land, a water spirit Nokk—who comes in the form of a horse, Bruni—a fire salamander, and a wind name Gale. The cute animals seem to exist for Christmas plush sales versus serving significant roles in the new Frozen plotline.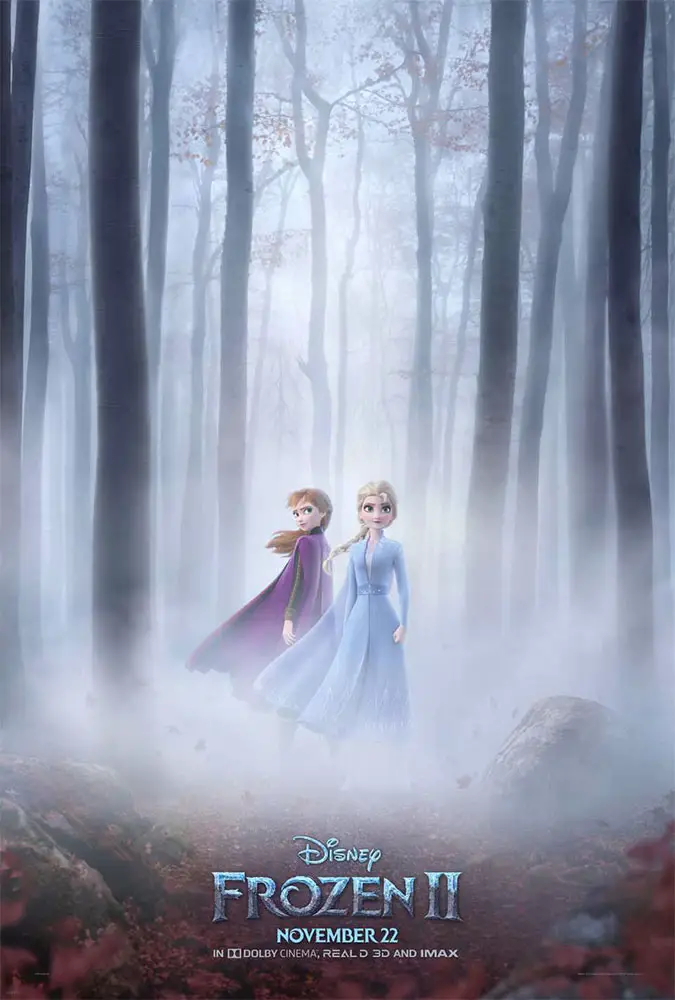 "…this is the perfect sequel."