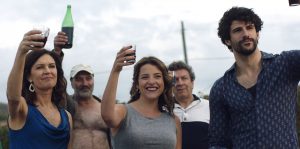 In light of the recent tragedy that saw Italy in the death-grip of a pandemic, it's certainly invigorating to see the country's glory portrayed on cinema (or, rather, TV) screens. Liam Neeson ventured to Bel Paese in James D'Arcy's picturesque Made in Italy. Now it's Joe Pantoliano's turn to seek salvation in Sean Cistrema's sun-kissed melodrama From the Vine. What the film lacks in depth, subtlety, or nuance, it makes up for with splendid cinematography, a committed and refreshingly off-kilter central performance, and a feel-good vibe that's most welcome these days.
Pantoliano's Marco Gentile is going through an existential/ethical crisis, spurred by nostalgia for his grandfather and the callous nature of his job. He used to be an innocent child running through apricot-hued Italian vineyards, as grandad smiled warmly upon him, and life seemed eternal. Reality violently kicked in: Marco became a lawyer, then the head of an environmentally hazardous automotive business in Toronto.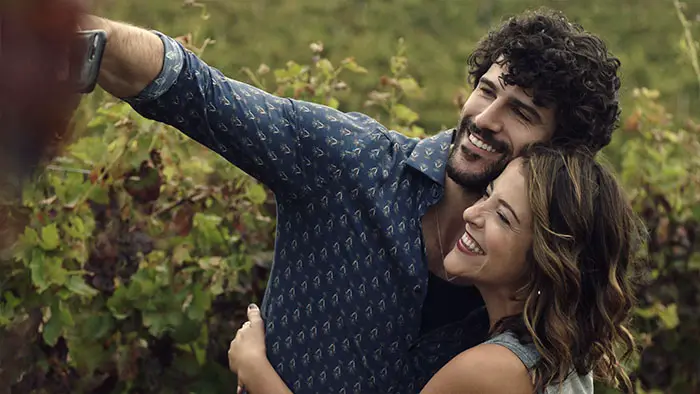 "…Marco decides to atone for his sins by reviving said vineyard…"
Now, when Marco attempts to utilize sustainable methods, he's told that "major green initiatives are expensive." This does it. He abruptly quits his job and purchases open-ended tickets to the Repubblica Italiana, including his estranged wife, Marina (Wendy Crewson). Understandably stunned at her husband's brash behavior, Marina expresses concern – so Marco bails to his rural hometown of Acerenza by himself, the selfish bastard.
Upon arrival, Marco is greeted by a group of typically eccentric individuals. The worst offender, eccentricity-wise, might be local cop Luca (Marco Leonardi), who inexplicably recognizes Marco, "fake-arrests" him, then flails his gun around like it's a toy. In fact, the entire population of Acerenza seems to instantly recognize Marco (the bald, aging Marco in no way resembles his thick-haired, boisterous younger self, but hey, just go with it). He encounters Marcello (Tony Nardi), the sole winemaker in the area, who has dedicated his little vineyard to Marco's late grandfather. Thus, Marco decides to atone for his sins by reviving said vineyard – with Marcello and Luca's help, of course, along with about a dozen locals.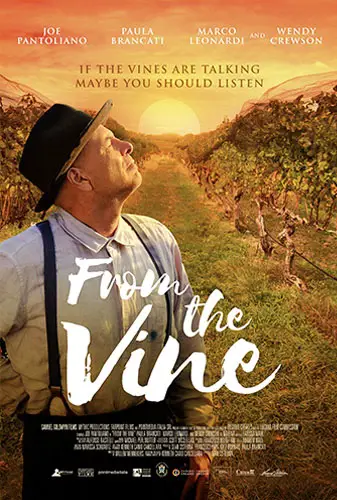 "…seems aware of the inherent clichés that come hand-in-hand with such a narrative"