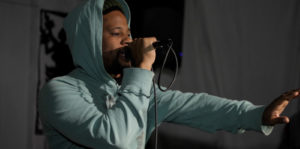 AVAILABLE OCTOBER 24! Hip-hop fans, rejoice. Frank Meyer's incisive documentary Freestyle 101: Hip Hop History offers a detailed, highly entertaining look at the evolution of the art of freestyling. Through a series of interviews with highly-regarded MCs and industry insiders, as well as a plethora of archival footage and, yes, mind-blowing rhymes, the filmmaker delivers a first-class account of this underappreciated art form.
To come up with sentences that rhyme out of thin air is difficult enough. To imbue those rhymes with sociopolitical context, puns, subliminal meanings, complex wordplay, or simply disses involves real talent. And yet, even those that possess such talent struggle to make it in a cutthroat, ultra-competitive world of freestylers.
Meyer focuses on two such formidable talents: Open Mike Eagle and Iron Solomon. They book their own dates and produce their own recordings. They tour the country on their own dime. It's a real hustle, demanding ceaseless energy, perseverance and optimism. As one of the numerous talking heads states, "You have to believe, 'I'm the best and I can do it'." And that's just the start.
The filmmaker takes his viewer on a wild ride, from 1970's New York – when breakdancing became popular, broken-word poetry was put over a beat, bands like the Sugarhill Gang lay the foundation for rap music, and the first documented hip-hop party took place – to the current day, when seemingly every facet of rap music has been explored. Meyer traces the "trickling down" of hip-hop to LA, as well as the rise of social media and how it affected this evolution. Ice-T, Fat Joe, and The Game are just some of the stalwarts that contribute valuable tidbits, reminiscing about how they started, their early freestyling days. "Let the lyrics flow freely through you and come off your head," RZA advises.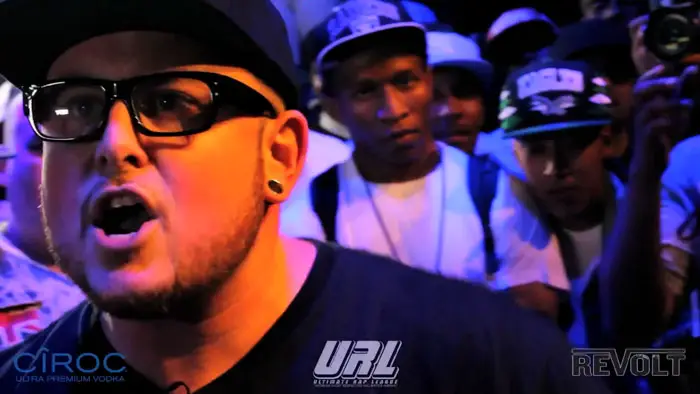 "…look at the evolution of the art of freestyling."
Freestyle 101 delves into the definition of the word "freestyle", comparing it to improvisational jazz. It even asks the question: "What is behind the 'science of rapping?'", prior to actually analyzing what happens to the human mind while it's coming up with rhymes. Frequent rap battles (a cross between freestyling and pre-written disses) are portrayed in their full, half-aggressive, half-joyful glory.
Therein lies the heart of Meyer's doc: the pros just doing their thing. One rapper called Supernatural holds the world record for the longest freestyle – almost 10 hours of rhymes, with infrequent 5-minute breaks. The lyrical prowess on display is jaw-dropping, a mix of deeply-embedded sadness and empowerment; the camaraderie on display, save for a few particularly aggressive rap battles, is heartening. Men and women create poems out of thin air, sharing their experiences, being their true selves, if only for a few minutes.
Sure, it's a hefty subject matter that would require a series to cover the topic in its entirety. Meyer has no choice but to skip past some major events in rap history, disregard some prolific names. The low production values betray themselves at times. That said, it's a remarkably succinct, focused little documentary that pays tribute to some of our greatest freestyling legends, and functions as an ode to the undervalued art form. It's elementary, so I will be brisk – miss this documentary at your own risk. Yeah, I just came up with that.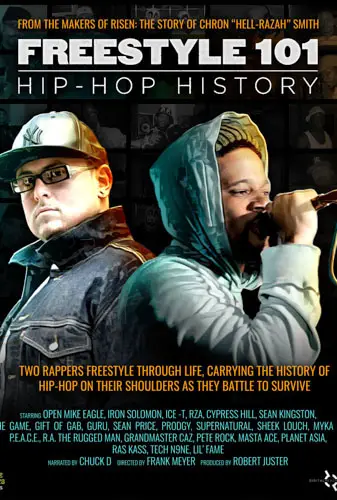 "…I will be brisk – miss this movie at your own risk."