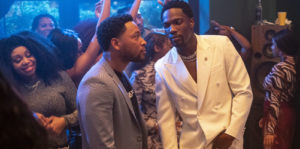 In a recent interview, director Calmatic considered his House Party a "remix" of the 30-year-old original. Whether they are called "reboots," "reimagining," or "resets," when any work of art is dusted off, polished up, and reintroduced to the masses, the driving question should be "why?" What makes this version compelling enough to use a familiar IP and share it with audiences, and why should they care?
When the original House Party was released in 1990, the musical act Kid n' Play was at the pinnacle of their popularity. Their second album, Funhouse, ushered in more of their New Jack Swing brand of hip-hop to the world, and they starred in a Saturday morning cartoon. Their notable feature film starring turn went on to spawn four (!) sequels and featured a laundry list of talents such as Martin Lawrence, Tisha Campbell, John Witherspoon, and Robin Harris. It also marked the debut of director Reginald Hudlin. This latest incarnation is Calmatic's first feature-length movie. He had directed a number of music videos prior to this and was able to call in his musical connections to appear in the never-ending list of cameo appearances.
The original's foundation remains intact: two buddies scheme to hold a celebration to boost their reps, realize their dreams, and elevate their social status. The two leads may not be as ubiquitous as 90s-era Christopher ("Kid") Reid and Christopher ("Play") Martin. And while leads Jacob Latimore (as Kevin) and Tosin Cole (as Damon), do well enough with their material, they don't share the baked-in chemistry and camaraderie that existed with the former leads.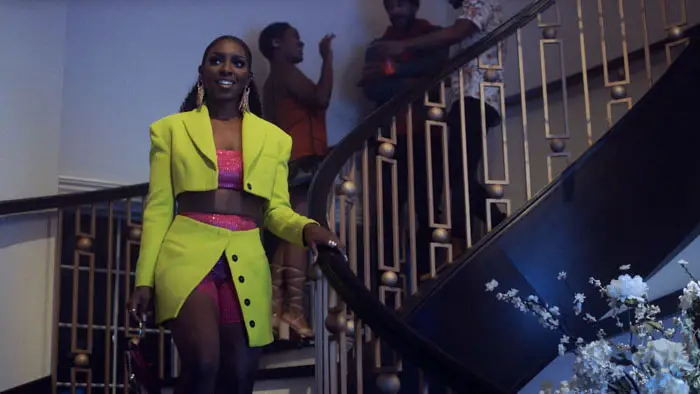 "…two buddies scheme to hold a celebration to boost their reps…"
Kevin and Damon are two broke house cleaners who find themselves tidying the estate of one LeBron James (who serves as producer) and decide it would be the perfect spot to throw a banger. They also find access to all the basketball star's celebrity connections and, in an effort to impress their friends, decide it'd be ideal to invite them to the bash as well. The expected hijinx ensues, and given the celebrity setting for this version, the blowout has the potential of amping up the festivities to another level. However, writers Jamal Olori and Stephen Glover not only fail to mine that potential, but their script for House Party also pushes our leads to the side in favor of the next "big name" to walk through the door.
The original's leads were just two mischievous kids who loved to party, while Hudlin slipped in subtle social commentary throughout. Here, it's two young men who are old enough to know better the consequences of their illegal actions. Even worse is that any critique of celebrity culture rings hollow when the movie is happy to trot out the next recognizable face to the show. The filmmakers seem to value fame over fun, recognition over reliability. This subsequently lowers the story's stakes in the process, as we are never provided leads with whom we can connect and support. 
House Party puts out quite the spread and has put effort into its lights and music. But nothing that happens will give us any inspiration to accept an invite to future festivities.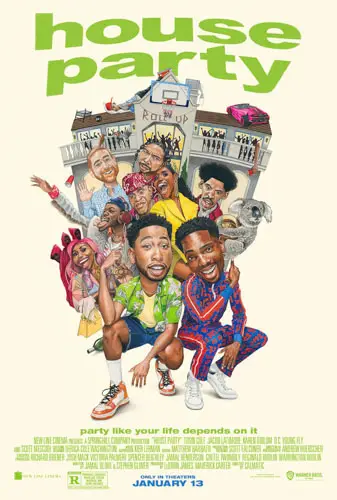 "…nothing that happens will give us any inspiration to accept an invite to future festivities."